Lorde Is The New Queen of Summer And We Are So Here For It!
06-15-2021 by Rebecca Breitfeller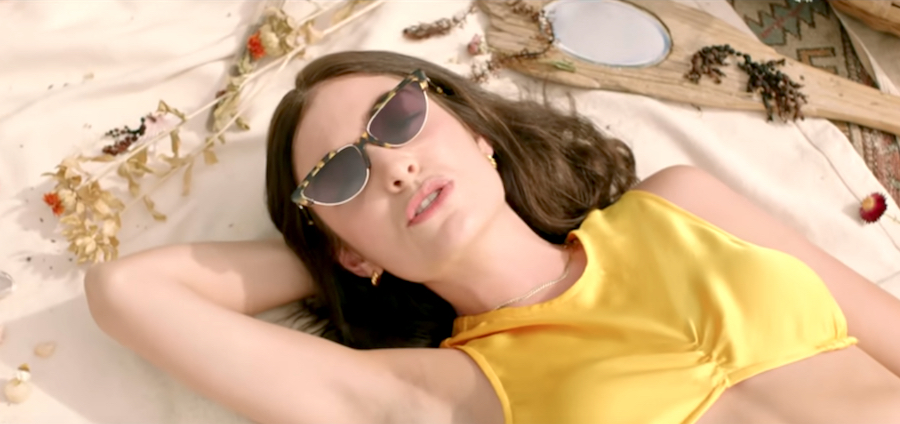 (Lorde/YouTube)
Lorde fans, we have been given the green light -- new music is here! After four long years of hoping for clues about new projects, Lorde has released her newest single, "Solar Power", accompanied by a brand new music video. If you have been patiently waiting for some new musical genius from the singer-songwriter since Melodrama, you're in luck! A new album, also titled Solar Power, is on its way, and it's safe to say we are just slightly freaking out about it!
"Solar Power" is a completely new "state of mind" for Lorde. Following Melodrama in 2017, this new look at Lorde's music is way less grit and much more bright. When talking to Apple Music, the 24-year-old songwriter -- also known as Ella -- explained that the song is all about getting outside, feeling the sun, and keeping things light. In comparison to her last album, this single already sounds strikingly different. Lorde told AM that she was ready for change within her sound and really wanted this song to sound and feel super raw when she headed into her recording sessions with producer Jack Antonoff, who you might know from his production work with Taylor Swift, Lana Del Rey, and Sia.
As if the news of a new album and a single drop couldn't get more exciting, Lorde also released a music video to accompany her new song! The "Solar Power" music video is the perfect depiction of the feeling and groove of the song. Lorde is a Summer dream as she prances along a white sandy beach, dancing and being completely free as herself. If this is any indication of how the rest of the album will sound, well, we don't know if we are emotionally ready! We can't wait to hear this new body of work and finally get to see everything Lorde has been working on!