The Big Time Rush Reunion Is Here To Cure Your Quarantine Blues!
04-24-2020 by Emily Holshouser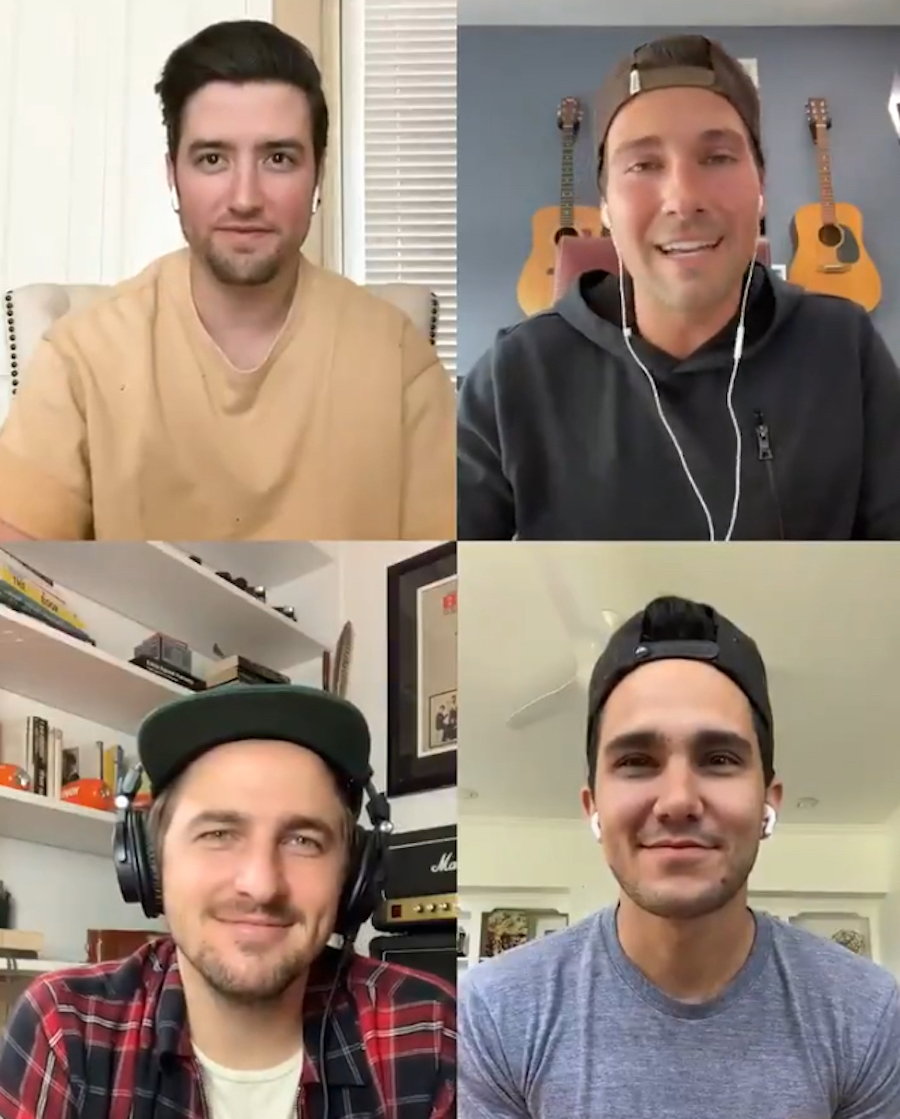 ( © Big Time Rush via Twitter)  
There are a lot of amazing reunions happening during this crazy time, but one we absolutely were not expecting was that of Big Time Rush, the boy band from the hit Nickelodeon show of the same name. They banded together to offer us a message of hope and bless us with their beautiful faces. We've got the tea for you!
Coronavirus has been a real bummer in so many ways, but friends, there is some light in the darkness. Big Time Rush, the ICONIC Nickelodeon boy band, has blessed us with a reunion. Don't remember Big Time Rush? First of all, how dare you. Their greatest hits are truly some of the best bops of our time. They got SNOOP DOGG on one of their tracks. 
Feeling a little nostalgic, maybe? If you loved them in the old days, you'll love them in 2020! BTR turned to Twitter to have a super fun video chat where they laugh with each other and asked their fans to stay home and stay safe. Backed by their song "Windows Down", the boys chatted together to lift our spirits.
"It has been a minute!" James Maslow begins, with the rest of the boys chuckling at him, asking to restart. "We wanted to jump on this virtual hangout to say hi and wish everybody well. Hope you guys are all staying healthy during this crazy time," he continues.
"Spread that love, spread that aloha," Carlos PenaVega asks. PenaVega then suggests that there is "a lot to look forward to at the end of this," and, call us some conspiracy theorists, but this absolutely means they are getting together for a reunion tour, RIGHT?
Whether or not they do reunite in the future, we loved hearing from BTR and we hope they will continue to bless us with their beautiful faces and absolute banger tracks.
Check out our chat with Kendall Schmidt in the Young Hollywood Studio here!