The Best New TV Shows of 2016!
Written by Sarah Osman. Published: December 30 2016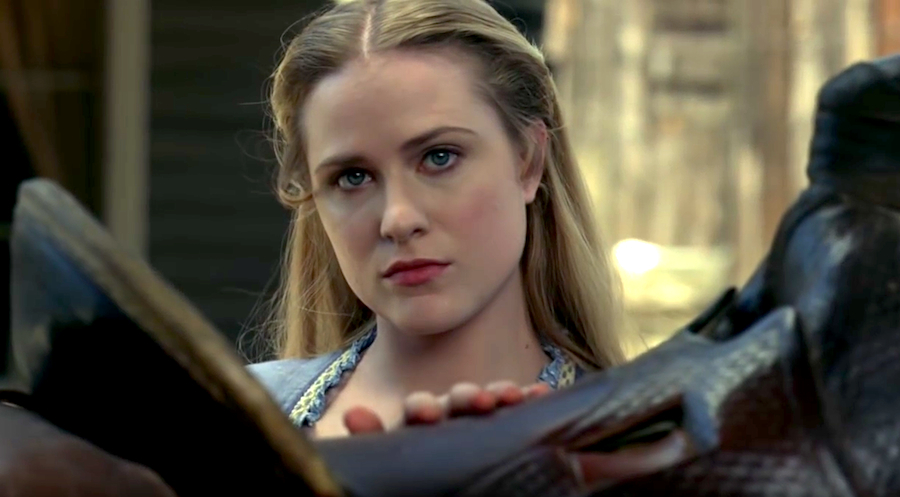 The memes are in, and 2016 was undoubtedly one of the most crazy and exhausting years in recent history. Between the election, the endless deaths of celebrities, and the general feeling that the entire world was going to explode, 2016 will certainly be remembered. Despite the melee, 2016 also had some great moments (the Olympics were pretty funny!) and it was a particularly great year for new television shows. Here are five of the best new shows to premiere in 2016:
"Westworld" (HBO)
Based on the 1973 film of the same name, "Westworld" borrows the film's original premise -- what happens when robots develop feelings? -- and turns it up to 11. The new show, which just wrapped its first 10-episode season on HBO, is being dubbed the new "Lost" due to its ensemble cast and numerous intertwining mysteries. Although the show has left us with more questions rather than answers, "Westworld" is still a phenomenal show. In addition to the fascinating plot and breathtaking scenery, the show's finest feature is its acting. Starring some of Hollywood's best including Anthony Hopkins, Evan Rachel Wood,Jeffrey Wright, Thandie Newton,Ed Harris, and James Marsden, "Westworld" consistently delivers some of the strongest performances on television every week. Could "Westworld" become the next "Game of Thrones"? I say no -- I think it will become an even bigger hit!
"Insecure" (HBO)
StarringIssa Rae (the creator of "Awkward Black Girl"), "Insecure" is a continuation of that series, but -- and I didn't think this was possible -- "Insecure" is even better. Like "Westworld", "Insecure" just wrapped up its first season (which, like "Westworld," is also on HBO), and is one of the most honest and strongest comedies of the year. All of the characters on "Insecure" are delightfully awkward and imperfect, but that's what makes them so relatable, and so darn funny. The show also offers one of the most realistic and heartwarming portrayals of female friendship on TV, which is a welcome change; it's nice to see two girlfriends support and love one another rather than duke it out over some lame guy.
"Vice Principals" (HBO)
Another case of how HBO is killing it this year, "Vice Principals" may be one of the most twisted and hilarious new comedies of 2016. The show starsDanny McBride and Walton Gogginsas two vice principals who desperately want to be principal, so together they team up to take down the new principal (Kimberly Herbert Gregory). Hijinks ensue, as well as an endearing bromance between McBride and Goggins. If you're looking for a heartfelt bro-comedy, then "Vice Principals" is for you.
"Crazy Ex-Girlfriend" (The CW)
What may be one of the biggest surprises of last TV season was the CW's quirky musical comedy, "Crazy Ex-Girlfriend". Starring Rachel Bloom as the title "Crazy Ex-Girlfriend", the show surprised us all with its hilarious musical numbers and surprisingly heartfelt friendship between the two female leads. Although the show premiered in 2015, it found its groove in 2016, when a love triangle was introduced as well as some of the best songs (a few choice ones include "Textmergency", "JAP Battle", "Heavy Boobs", "Friendtopia", and "It Was a Shit Show"), not to mention Bloom's Golden Globe win earlier this year. I predict that "Crazy Ex-Girlfriend" will only continue to improve as the series goes on.
"Speechless" (ABC)
With perennial winners like "Modern Family" to compete with, it's easy for other great comedies on ABC to be overshadowed, and that is certainly the case with the delightfully charming "Speechless". Starring Minnie Driver as matriarch Maya Dimeo, "Speechless" follows the a family that isn't the best at handling new challenges. Although they are used to caring for their special needs son, JJ, the Dimeo family is constantly running into trouble, whether that's trying to make it to a pancake house to use a coupon that expires in three minutes, their youngest son Ray trying to get a date, or making their bathroom door big enough for JJ's wheelchair, the family still manages to pull through and support one another. "Speechless" is so relatable because, like the characters in "Insecure", they aren't perfect -- they get into fights, they never run on time, and they're broke. Unlike other shows where the families don't resonate, "Speechless" is incredibly real, and therein lies its brilliance. I hope that ABC is smart enough to keep this one going for a few seasons.
What were some of YOUR favorite new shows of 2016?
(Image via HBO/YouTube)
- Sarah Osman, YH Comtributing Writer