The 5 Funniest Moments From Rebel Wilson's 'Isn't It Romantic?'!
Written by Kyla Killackey. Published: February 14 2019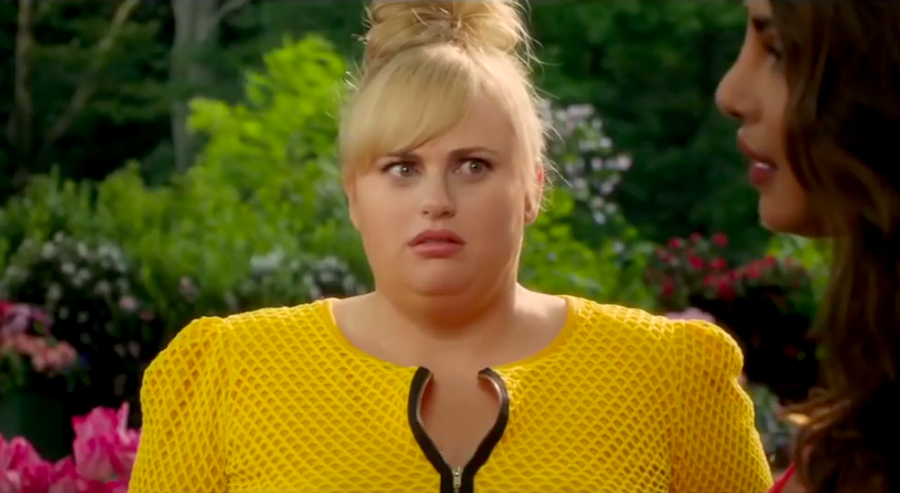 Let me first preface this by telling you all that comedies have been letting me down lately, but rom-coms are back and they are here to save us all. Isn't It Romantic? is actually a spoof on romantic comedies, but it is a romantic comedy nonetheless and it features the king of romance, Liam Hemsworth, in all of his glory.
Isn't It Romantic stars Rebel Wilson as Natalie, a disillusioned Australian living in New York who is sick of the false fairy tale that classic rom-coms try to sell people. Natalie leads a less-than glamorous life as an architect struggling to be taken seriously at work and who has long given up on the idea of love. Then she gets mugged, concusses herself on a steel post, and wakes up in a shocking new reality. That's right, she finds herself smack dab in the middle of a rom-com, and what a rom-com it is. New York is bright and beautiful and uncrowded, Liam Hemsworth (whose name is Blake because of course it is) pops up with his Australian accent and unbelievable body, Natalie has a brand new gay best friend that suddenly appears whenever she needs him, and her former friend at work turns into her rival because girls can't get along (obviously).
I won't give too much away, but I lol'd harder than I have in a long, long time. Here were my favorite moments:
- Natalie's assistant watches movies at work all day everyday. This isn't that important a detail, it's just my literal dream and I felt very seen.
- Blake writes the digits to his phone number on separate rose petals and then sprinkles them over Natalie as a romantic gesture. I truly can't do justice to this scene, you really have to see it to understand how hysterical it is. Liam Hemsworth should do comedy always.
- Natalie is trapped in a PG-13 rom-com, so whenever she gets close to sexy stuff with Blake, time skips to the next morning. The cruelty.
- There are musical numbers complete with spontaneous back-up singers and choreographed dance routines that everyone knows.
- Liam Hemsworth playing the saxophone with the wind blowing in his hair. No lie, this was the funniest thing I have ever seen in my life. I could not breath watching this and almost had to remove myself from the theatre. If nothing else, this scene alone is worth the money to see this movie. It is worth all of the money.
Of course,Isn't It Romantic teaches some important life lessons as it deconstructs stereotypical rom-coms and does so in a fresh and exciting way. It's safe to say, I went for Liam Hemsworth, but I stayed for the new, hilarious take on a genre we've seen so many times before. Also the saxophone scene was at the end, so I stayed for that too.
Isn't It Romantic also stars Adam DeVine, Priyanka Chopra, andBetty Gilpin, and is in theatres everywhere now.
(Image via Warner Bros./New Line Cinema)
- Kyla Killackey, YH Contributing Writer