SUNDAY MUSIC VIDS: Matthew Sweet
Written by Katie Marzullo. Published: August 12 2018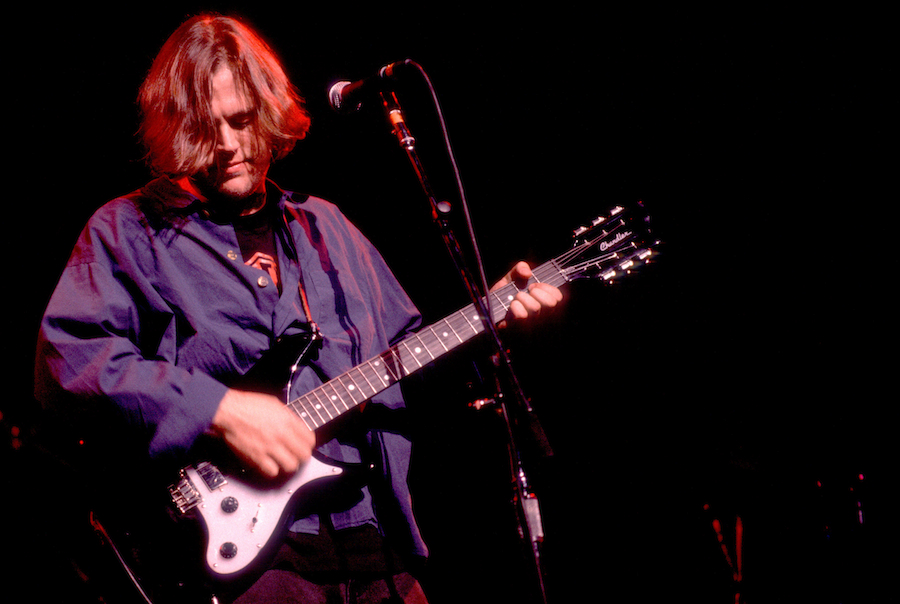 When singer-songwriter Matthew Sweet burst onto the music scene in the early-'90s, he was considered a revelation in the alt-rock genre. His 1991 album Girlfriend still holds up today with its upbeat The Cure-meets-The Beatles vibe and Sweet's laidback yet earnest vocals. His back-to-back singles from that album, "Girlfriend" and "I've Been Waiting", put him in the mainstream, and they definitely inspired pre-teen Me to run out and get the album, which, in my opinion, is still an alt-rock masterpiece.
But what really got my attention were the music videos for these two songs. In each one, Sweet incorporates anime characters, something that hadn't really ever been done at the time. As someone who enjoyed the occasional angsty anime back then, this definitely piqued my interest and I thought it was so cool. It almost seemed to imply that Sweet was pining after fictional cartoon characters, and you know what? So was I. I too was a total nerd who became so engrossed in fictional media that I developed crushes on people who didn't exist, and the juxtaposition between fantasy cartoons and modern pop-rock was right up my aesthetic alley, so I just got it. To this day, I think Matthew Sweet speaks to that quirky side in all of us.
Check out the two music videos below; "Girlfriend" uses clips from Space Adventure Cobra, and "I've Been Waiting" features Lum Invader from Urusei Yatsura.
(Image via Paul Natkin/Getty Images)
- Katie Marzullo, YH Staff Editor