SUNDAY MUSIC VIDS: Cher
Written by Katie Marzullo. Published: February 21 2016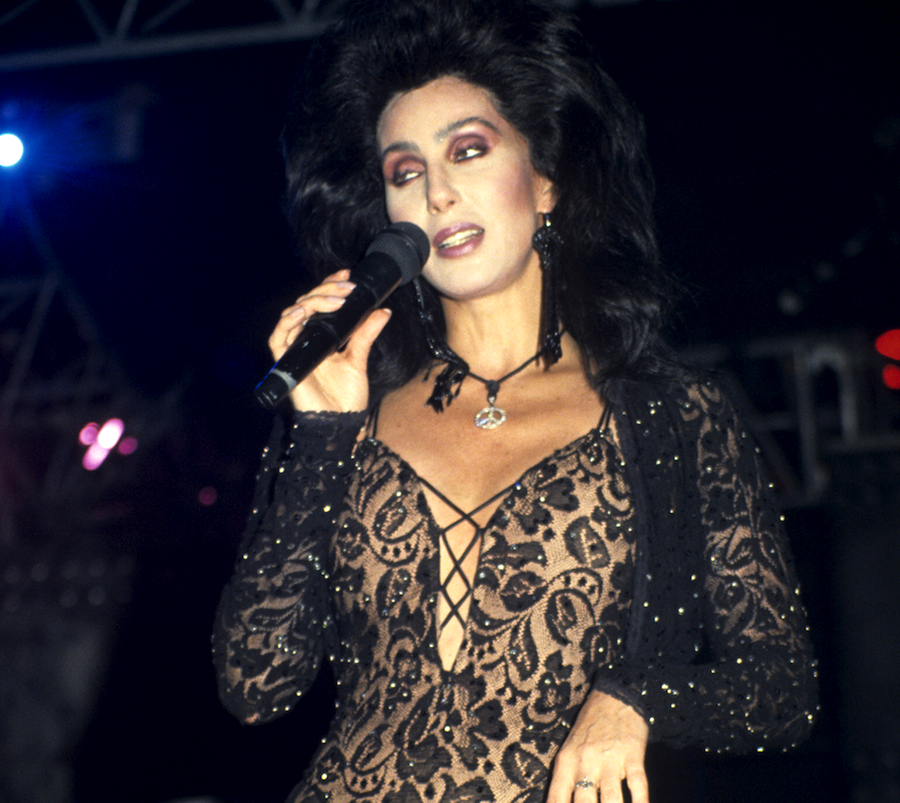 BeforeMadonna… Before Lady Gaga… BeforeRuPaul… there was just CHER.
Do you believe in life after Sonny Bono? The pint-sized singer/producer-turned-politician plucked a young, impressionable Armenian girl from obscurity and made her one-half of the dynamic '60s/'70s duo Sonny & Cher. Together, the two reigned on the radio with hits like "I Got You Babe" and television with their "Sonny & Cher Comedy Hour". For a while, the twosome seemed indivisible – one could not stand alone without the other. But Cher had other ideas, and the rest of the country was more than willing to see her side of things.
After Cher released her first smash-hit solo album in the early-'70s, suddenly their on-camera banter went from playful teasing to kind of genuine. They were all but done as a married couple by 1971 but still stayed together for the public up to 1974! They finally divorced in 1975, and Cher was at last free to spread her wings… and she hasn't stopped since! With 25 studio albums, thirteen #1 singles, a Grammy, and even an Academy Award under her belt, Cher has established herself as a musical and cultural icon. Don't even get me started on those outfits! (Seriously, though, I think every single one of her Oscars red carpet looks were BRILLIANT.)
Thanks to Cher's longtime association with television, she's more or less been making music videos since before music videos even existed, giving her a chance to explore different looks and aesthetics based on the themes of her music. It's no wonder, then, that when MTV became a thing, she was right there with them, not only adjusting to the predominant sound of the time as music evolved but also keeping her own unique sensibilities well in tact. Which is probably THE key to success in the music biz, no?
Let's take a look back through 6 decades of fierceness, shall we? Enjoy!
(Photo via Rudi Keuntje/Future Image/WENN)
- Katie Marzullo, YH Staff Editor