STUDIO SPOTLIGHT: Kelsea Ballerini
Written by Taylor Rambo. Published: March 20 2018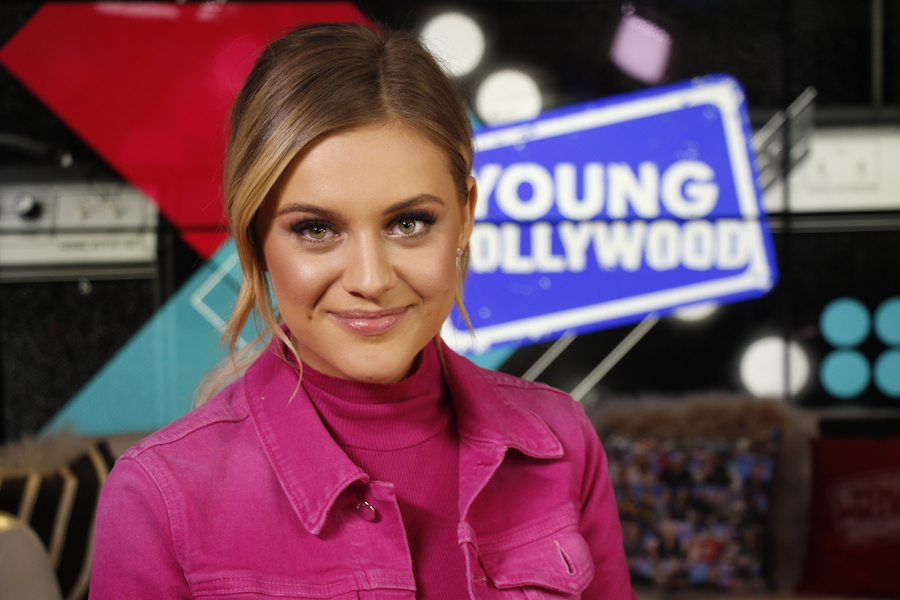 For all you "Peter Pan" fans… Kelsea Ballerini is back in the Young Hollywood Studio for more! The country star rocked her pretty-in-pink attire while she performed her hit singles "Roses" and "I Hate Loves Songs" from her most recent album, Unapologetically. She shared everything with us, from relationship advice to the background story of "Roses", and gave us the low-down on the meaning behind some of her best lyrics.
With her single "Legends" going gold and hitting number one, the Nashville star gave us her greatest secrets to thriving in life. "The biggest thing I've learned is that I need a break," said Kelsea. "Being able to soak stuff in and allowing time to relax and process things."
Kelsea shared with us some of her favorite songs, including the first song in her new album, "High School". "It was the pillar for the new album," said Kelsea. "I wrote it myself, so it's a pure version of music for me." Her new album Unapologetically features songs that follow and describe the past three years of her life in chronological order.
When it comes to relationships, whether it be dealing with a bad break-up or wanting to feel more in a relationship, Kelsea shared with us her best tips. "We filter ourselves so much to be what we want people to see of us instead of what we actually feel," said Kelsea. But in Kelsea's life, it definitely is possible to have a rose without a thorn, especially when it comes to hubby Morgan Evans.
But does the heart eye-hating singer really loathe love songs? "It's funny because it's an anti-love song love song," said Kelsea. "I hate all the clichés but I love 'love'. I don't actually hate [Ryan] Gosling either."
If you're anything like Kelsea, make sure to grab some chicken tenders and honey mustard before watching her perform her latest hits, and watch her play Explain That Lyric below!
- Taylor Rambo, YH Contributing Writer