STUDIO SPOTLIGHT: Charles Melton
Written by . Published: October 12 2017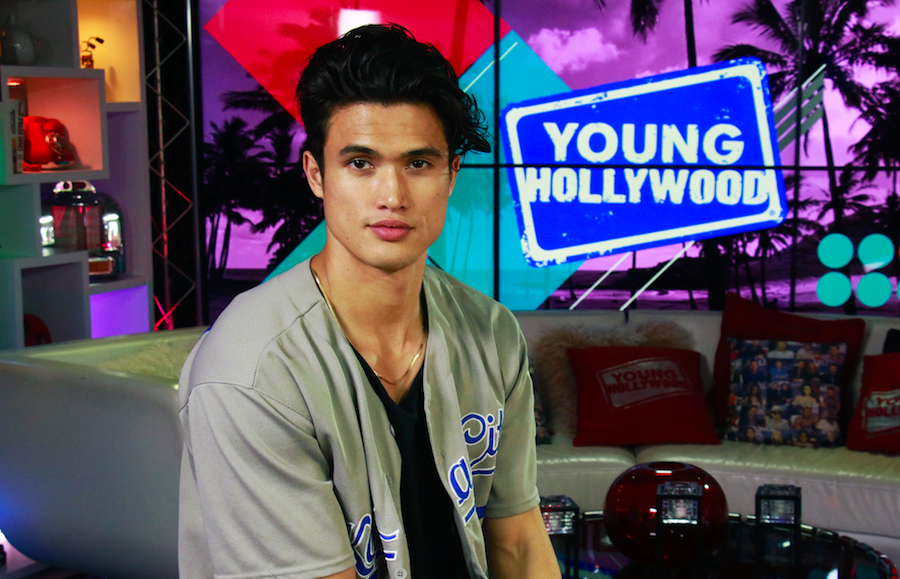 I think we have found our newest teen heartthrob, and we're super excited about it.
Charles Melton stopped by the YH Studio to talk everything about joining the "Riverdale" cast, to what his fave milkshake is… and who he'd pick to be in a milkshake-chugging competition with! (Yes, it's Vanilla Cinnamon. And yes, he's even cooler now because of it. Oh, and of course, he picked KJ Apa. No shocker there!)
Ross Butler, who initially played the role of Reggie Mantle in Season 1, respectfully decided to leave the show before its second season to focus on his other gig playing the character of Zach on Netflix's "13 Reasons Why". (Busy bee!) We were sad to here the parting news, but we quickly realized we had no reason to worry when we found out Melton would be taking over the role!
"Ross did a great job, and I think the opportunity to play my version of it is very exciting," Melton told us.
If you're not familiar with Charles's name, we're positive you've seen his face before! He's appeared in "American Horror Story", "The Channel", and "Glee" as Sam's roommate in Season 5! Oh, and he's a model. (If you didn't pick that up already from his handsome good looks.)
Oh, and if you're worried that the cast relationships won't be the same because they're down a member, think again! It's looking and sounding like Charles is fitting in quite well with everyone else. In our sit-down interview, Charles said, "We're like the four musketeers [KJ, Cole Sprouse, Casey Cott, and Charles]... Social media only plays (and shows) such a small fraction of what actually goes on in our lives and friendships."
Charles was definitely "Melton" our hearts here at Young Hollywood… and if he hasn't melted yours yet, you're going to want to check him out this coming season on "Riverdale". It's about to get a whole lot darker trying to figure out who shot Fred Andrews, and a whole lot hotter because of their new cast member!
Check out our 2-part interview below, and be sure to tune in to Season 2 of "Riverdale" Wednesdays at 8pm on The CW!
- Ali Reid, YH Contributing Writer