Get Pumped For The CW's "Dynasty" Reboot!
Written by Brennon Barclay. Published: October 11 2017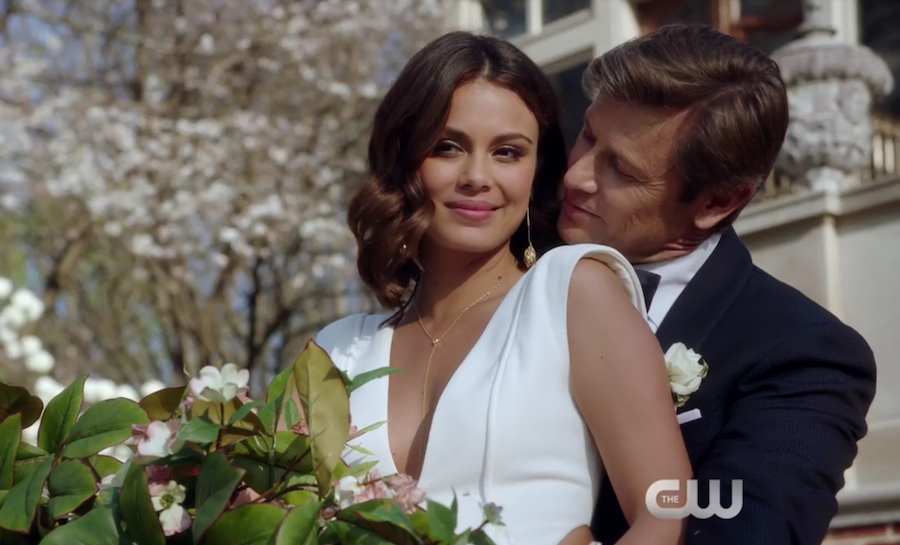 I'm sure "Dynasty" doesn't ring that many bells with most people of my generation, unless you were an avid watcher of the SOAP Network.
Being European and growing up in Austria, American primetime soaps such as "Dynasty" had massive followings even decades after the show went off the air. Let's remember that this is the part of the world where David Hasselhoff is still considered a legitimate star.
The original "Dynasty", centered on the dramas in and around a wealthy WASP family in Denver, was incredible. I was never bored watching it. Even at eight years old, it kept me on the edge of my seat, and even though I haven't seen it in years, I'm sure I still wouldn't change the channel if it happened to be on.
The good news is that a whole new subset of people will become familiarized with the drama-filled Carrington family when the show's reboot (and slight reconfiguration) premieres tonight (October 11) on the CW.
The originalAaron Spelling production's run ended in 1989 after a nearly ten years on the air. Viewers were surely sad the see the constant power struggle between Alexis Colby (Joan Collins) and her rival Krystle Carrington (Linda Evans), as well as the other dramas that haunted the family, come to an end. However, nearly thirty years later, we are ready for a new take on it. A lot has changed in the world, as well as on TV, since 1989, and although the original ABC show was ahead of the game by featuring Black (Dominique Devereaux) and gay characters (Steven Carrington), it remained largely homogenous. This is what The CW has switched up. The show will now feature more diverse main characters that are Black and Latino. James Mackay, who plays Steven Carrington, has stated that the show's producers and writers have definitely tried to appeal to the "woke" generation this time around; "Look, there were some storylines in the original that were hugely problematic by today's standards. We've got a much more diverse cast. We've switched some ethnicities and genders of characters."
The show's location has also been changed from Denver to Atlanta, a shock to some considering the Colorado capital was so central to the show's plot, but to new viewers, it surely won't make a difference.
The new series will also mostly shift focus to Carrington heiress Fallon, who coconspires with her African-American boyfriend to bring down her father's fiancé Cristal (a new take on "Krystle") to gain control of his company. The new Cristal is no longer a tall Ohioan of Scandinavian descent but instead a petite Latina from Venezuela (who brings her gay brother into the fray to seduce Fallon's brother).
Various networks have struggled to reboot iconic shows of the past with varying success. Take TNT's 2012 "Dallas" as an example. Although the series did enjoy a three-year run, it fizzled and viewership drastically declined by the time the third season even premiered. The show tried so hard to be current that it lacked continuation and thereby alienated the fans of the first installment. ABC's 2011 "Charlie's Angels" couldn't even survive four episodes on the network the original aired on. NBC's take on "Wonder Woman" didn't make it past the pilot (thank goodness) and would have seemed pitiful compared to the amazing Lynda Carterversion, let alone Gal Gadot's big screen version. Trying to follow in the footsteps of TV's biggest successes presents its own set of challenges and often fails to deliver; "Dynasty" is a particularly tough act to follow, but The CW seems to have a knack for taking pre-existing properties and breathing new life into them, so we are willing to give it a chance!
(Image via The CW/YouTube)
- Brennon Barclay, YH Contributing Writer