Our Favorite Spring Makeup Trends!
03-31-2022 by Abigail Hayes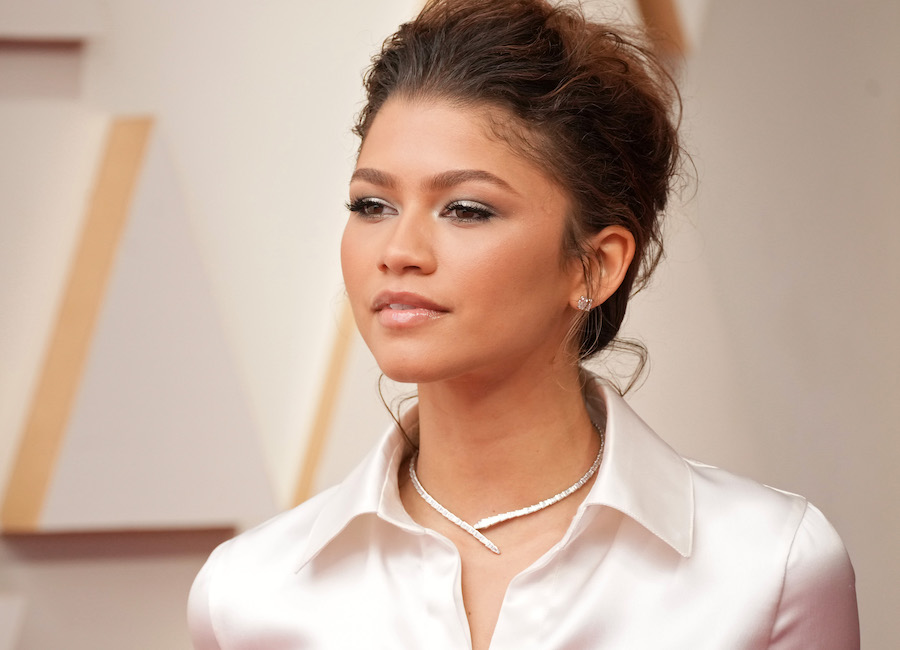 ( © Jeff Kravitz/FilmMagic via Getty Images)  
Over the past few years, celebrities have dominated the red carpet with electric looks that have made others do a double-take. With hit shows such as "Euphoria", makeup has become an unique outlet for publicizing emotions rather than just making someone feel beautiful. Spring 2022 has already proven that this year is going to be filled with memorable looks that will be discussed for years to come. 
1. "Clean" Makeup
The "clean" makeup look has become a trend on TikTok because it persuades people that "less is more". From Zendaya to Bella Hadid, this makeup will look good on everybody. The clean look is all about encouraging your natural skin to peek through and shine. This look can be approached in different ways, but it will always start with a clean skin base such as a hydrating moisturizer. For some coverage, a concealer or skin tint will be the best options. After this, apply a cream blush and bronzer on the apples of your cheeks for a lifted appearance. Light mascara, feathered brows, and a tinted-lip balm will be the cherry-on-top to finish off this look. 
2. Monochromatic
Monochromatic makeup is when someone's face, eyes, and lips are all the same color. This started to become a trend due to its easy accessibility when applying. This is a very popular look for red carpet premieres, wanting to be bold, or just wanting to have some fun. Mac's Senior Artist Ashley Rudderproposes the idea of playing with texture when it comes to monochromatic moments. "A mix of matte, metallic, frost, or glitter finishes to create more interest and dimension to your look."
3. Rhinestones
Since "Euphoria"'s successful release, rhinestone sales have sky-rocketed. "Euphoria"'s makeup artist Donni Davy has transformed a single rhinestone into a worldwide makeup phenomenon by allowing others to become more expressive with their looks. During the Summer of 2020, the "Euphoria" makeup challenge was a colossal trend. Many people would add rhinestone crystals around their eyeshadows for a cut-crease look. Since the release of Season 2 of "Euphoria", this makeup look has become popular again and will definitely stay for awhile. Donni Davy is releasing her own makeup line "Half Magic" sometime in 2022. 
4. Neon Eyeliner
Trade your typical black eyeliner into a bold, centric eyelook. This has been drawn on many celebrities such as Rihanna and Kendall Jenner for the ultimate vibe. Getting this look isn't for beginners -- It requires a lot of patience, sturdy hands, and paying close attention. However, imperfections are encouraged for creativity purposes. This might sound extreme, but it is meant to be faulty and fun. 
5. Blush Contour
Blush contour was very popular during the rambunctious '70s and '80s, but it has made its way back to 2022. People apply blush for a youthful appearance or to revive color on one's face. Influencers and makeup artists have started to apply blush on the highlights of their cheekbones, and this gives a subtle face lift. Kasey Spickhard, a makeup artist in New York, stated, "If you're going to drape your blush, rather than right on the apples of the cheeks, move your blush placement back a bit to the top of your cheekbones, dusting the orbital bone and then up to the temples." 
6. Lip Oils
Lip oil has become the perfect solution for a super shiny lip that can be seen from a mile away. These oils can be enriched with many natural ingredients and this can provide radiance to the lips. Instead of the annoying stickiness that a typical lipgloss can provide, a lip oil does the complete opposite.The Dior lip oil has become a prominent staple on TikTok because of influencers' love and promotion of it.