Short on Time? 4 Underrated One-Season Sitcoms You Should Watch!
Written by Anya Bergstrom. Published: August 29 2023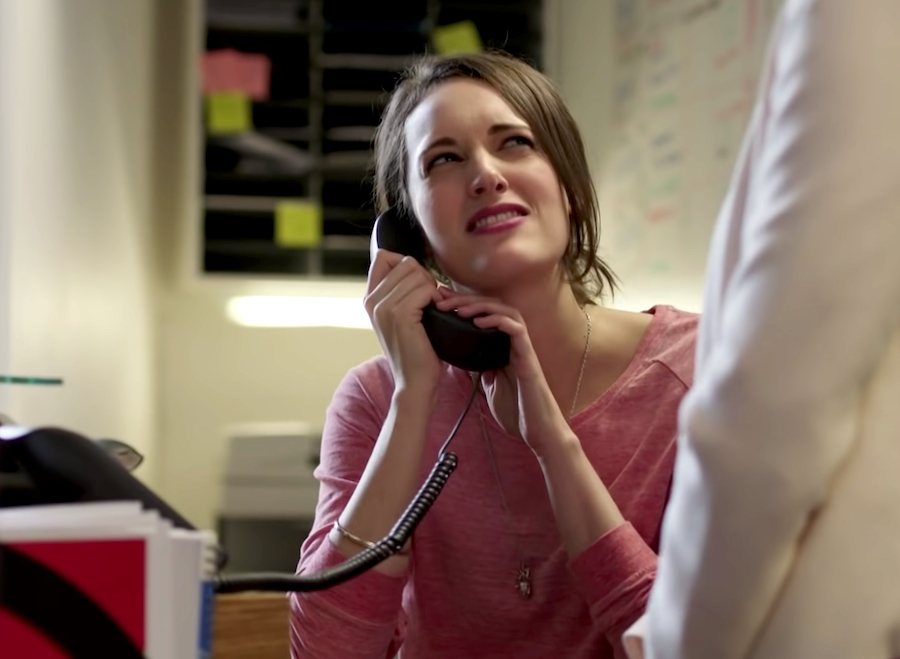 (Photo: Channel 4)
Cancelled too soon or just the right amount? One-season sitcoms get a bad rep for being cancelled or for not exploring their full potential with just one season. Despite this reputation, there are many underrated one-season shows that are being overshadowed by multi-season giants on major streaming networks. With all of the media available to consume nowadays, it's hard to pick what to watch with a limited amount of time, so here are 4 hidden gems that you should start watching!
1. "Crashing"
Fans of the Prime Video hit TV series "Fleabag" may be familiar with the sharp, dry wit of writer-director Phoebe Waller-Bridge, but you may not know that Waller-Bridge is also the creator and writer of the one-season sitcom "Crashing". If ensemble casts that get up to hijinks in an abandoned hospital are your cup of tea, then "Crashing" is the show for you. Starring Waller-Bridge herself as well as Jonathan Bailey (who you may recognize from "Bridgerton"), "Crashing" follows the lives of 6 twenty-somethings who live in an abandoned hospital as property guardians in exchange for cheap rent. Look no further for shenanigans amongst friends with a healthy dose of relationship troubles. Stream on Netflix. 
2. "Freaks and Geeks"
Feeling nostalgic for the unbearable awkwardness and graceless transition of your high school years? "Freaks and Geeks" is a blunt and honest portrayal of the growing pains that come with adolescence, from navigating your first crush to trying to procure a fake ID. The show follows the lives of two siblings, Lindsay (Linda Cardellini) and Sam (John Francis Daley), as they join the colloquial "freaks" and "geeks" of high school. You may recognize the show's executive producer Judd Apatow as the creator of many comedy movie classics, including The40-Year-Old Virgin and, more recently, The King of Staten Island. Released in 1999, "Freaks and Geeks" (created by Paul Feig) captures the "sad, hilarious unfairness of teen life." Even more impressive is the star-studded cast; this show served as a lauchpad for the careers of Seth Rogen, Busy Philipps, and Jason Segel, and more. Stream on Pluto TV, Hulu, Prime Video, Paramount+.  
3. "Bust Down"
Keeping up with the theme of friendship, "Bust Down" is yet another ensemble, star-studded comedy that will have you both laughing out loud and contemplating at the same time. Creators and stars Sam Jay, Langston Kerman, Jak Knight, and Chris Redd play four casino employees at the Diamondback Casino and the show follows their daily lives without once deviating from the raw, raunchy banter exchanged between the quartet. Contrary to the seedy underbelly of the environment that the characters work in, "Bust Down" takes profound turns into important topics such as sexual harassment, homelessness, and social justice, all the while carrying a consistent amusing tone that is sure to keep you laughing out loud.Stream on Peacock.
4. "Zach Stone Is Gonna Be Famous"
If you're a fan of mockumentaries like "The Office'' and "Parks & Recreation", then this series by creator Bo Burnham is going to be right up your alley. "Zach Stone is Gonna Be Famous" is outrageously silly and hilariously sarcastic, following stand-up comedian Bo Burnham's signature style. The series follows Zach Stone (Burnham), an idiotic recent high school graduate that blows all of his savings on hiring a personal camera crew to capture his life as a reality television series. Making frequent references to the existence of the camera crew, the show plays fast and loose with the meta-ness of the genre. With a perfect blend of over-the-top performances by Burnham and witty writing, this is another brilliant show to knock out in one sitting. Stream on Netflix. 
Happy Binge-ing!