Shirley Temple: The Original Young Hollywood Star
Written by Katie Marzullo. Published: February 11 2014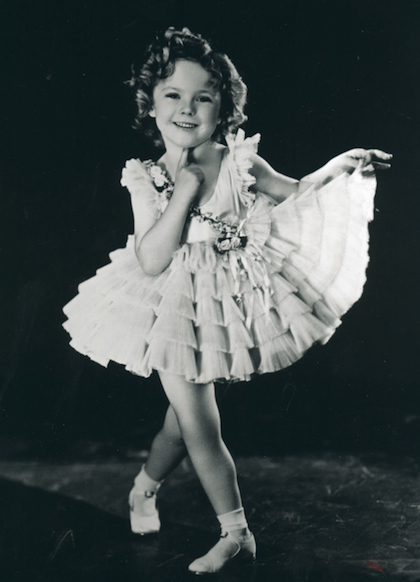 Some folks you take for granted their mortality. Such is the case ofShirley Temple, who has laid claim to public consciousness for over 80 years. That's almost 95% of her entire life. Now, it seems almost surreal to hear the news that the star has passed away at the age of 85.
Even if you're not a fan of black and white films, you can bet your bottom dollar that you have at least heard of Shirley Temple. She is the gold standard to which any and all child actors since her aspire. She was literally THE biggest star in the 1930s. This was during the Great Depression, when fantasy and spectacle were in high demand. Folks in those days went to the movie theatre for an escape… And escape they did, into the canyons of Shirley Temple's dimples. Her corkscrew curls and wide-eyed innocence were the perfect tonic to the gray realities of everyday life, and she sang and danced her way into hearts all over the country. She even won a special Oscar in 1935 for "grateful recognition of her outstanding contribution to screen entertainment." She was 7 years old. She already had 28 screen credits to her name.
But the time she retired at age 21, she had appeared in nearly 60 films, and when she was 30, she hosted a 12-episode TV series entitled "Shirley Temple's Storybook". After that, she made the (some would say natural) leap into politics. Most notably, she held the positions of U.S. Ambassador to Ghana and Ambassador to Czechoslovakia. She even became one of the first public figures to actively lobby for women's health when she came forward to reveal that she'd had a mastectomy. If something like breast cancer can affect America's Sweetheart Shirley Temple, it can affect anyone! And she did this all while still rocking those adorbz dimples!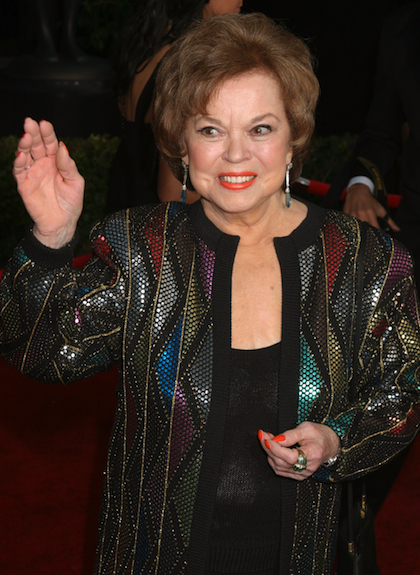 For my money, Shirley's best work was in her teens. She grew into quite the lovely young actress – no "awkward phase" here! – and appeared in a string of underrated classics such as I'll Be Seeing Youand The Bachelor and the Bobby-Soxer, the latter of which saw her as a starry-eyed schoolgirl with a massive crush onCary Grant. Both these films are on regular rotation on TCM, so if you can, be sure to catch them!
Also of note was Shirley's appearance in the 1939 version of The Little Princess. Here we see Shirley in that interesting transitional period that Britney Spears once opined – "Not a Girl, Not Yet a Woman". Here is the moment when we see the little curly-haired moppet starting to transform into a mature young adult. The pouty lower lip of a little girl is tucked in in favor of a wise grin of a young woman. Here is the moment we learned that Shirley Temple's acting talents were legit.
Unlike many child stars that came after her, Shirley knew when to quit. Her pictures eventually lost steam as she got older, and instead of grasping onto her childhood glory days for dear life, she gently let it sink into the sea and sailed off for new lands to explore. She did it first, and she did it right.
Shirley Temple brought smiles to the faces of generations of fans for nearly a century. Young folks continue to discover her work, and they will for future generations to come. Because an adorable little girl with a pure spirit and a song in her heart never goes out of style.
Take a bow, little lady. You've earned it!
(Photos via WENN)
- Katie Marzullo, YH Staff Editor