Sashay, Shantay: The 6 Most Iconic Modern Ladies AND Gents of the Runway!
Written by Raffy Ermac. Published: February 11 2014
Although a model's life is often seen as highly glamorous, there is a lot of work to be done in order to be considered a highly iconic, almost god-like figure in the fashion industry -- thusly, it is not always an easy job to be not only a model, but a supermodel.
Some of the best of the best in the modeling business have spent years during their ascent to the top and have become so highly recognized and iconic in the zeitgeist in a way that is increasingly hard to ignore, and so, because we here at Young Hollywood do love us a good list, I have devised a best of the best of both male and female supermodels. Fierce is a complete understatement when talking about these men and women…
Kate Moss
Even if you weren't around in the early-'90s during her rise to fame, surely you are aware of the waif superstar and what she means to the fashion world. Often seen as the muse to end all muses, a countless number of designers beg for Moss to rock their pieces on the runway, and we'd be hard-pressed to find someone who doesn't know, and doesn't love, Kate freaking Moss.
Naomi Campbell
Equally as iconic as Moss, and a good friend of hers, Naomi was one of the first women ever deemed a "supermodel", and although she is indeed a very ferocious diva, she has made strides as a model of color, and helped proved that people of all shades can be fierce.
Cindy Crawford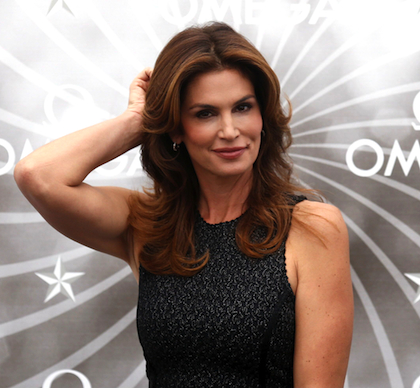 With her signature mole and her girl-next-door-like appeal, Crawford showed that not all models always have to be stick thin and blonde, and that brunettes can be just as fierce as anyone on the runway. Don't believe her? Just look at the TONS of magazines she's graced the cover of during her illustrious career... and still going strong at age 47!
Heidi Klum
It's hard to believe that this mother of four can juggle being a full-time parent with being one of the most recognized faces of brands like Victoria's Secret, but when you're as passionate about what you do as Klum, nothing's impossible, especially while looking as gorgeous and fit as she does.
David Gandy
Probably the poster of this idea of "new masculinity" in the modeling world (i.e. real, hard-worked muscles and a chiseled, scruffy jaw versus a stick-thin pretty boy), David Gandy is not only ruggedly handsome but also came from a humble background. He is a man who can hold his own, and his masculinity, in an industry filled with women.
Sean O'Pry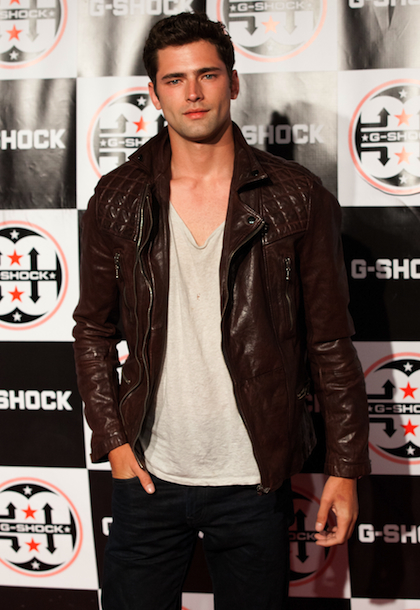 Who would have guessed that a successful modeling career could kick off simply from a personal MySpace account? While not your typical modeling discovery story, mega fashion brands along the likes of Aldo, Armani, and Calvin Klein are surely grateful that O'Pry was found the way he was… Also rugged, with more than enough lean muscle to spare, we are hoping more manly models like O'Pry and Gandy will surface soon, because, really, who wouldn't mind men like that in their lives?
Yes, a model's life is glamorous, and yes, we all adore them on the covers of magazines and billboards, but these icons have more than proven that there is more to modeling than just having a pretty face!
(Photos via WENN)
- Raffy Ermc, YH Staff