Ryan Murphy Revists Gianni Versace's Murder In Next Installment of "American Crime Story"!
Written by Brennon Barclay. Published: November 03 2017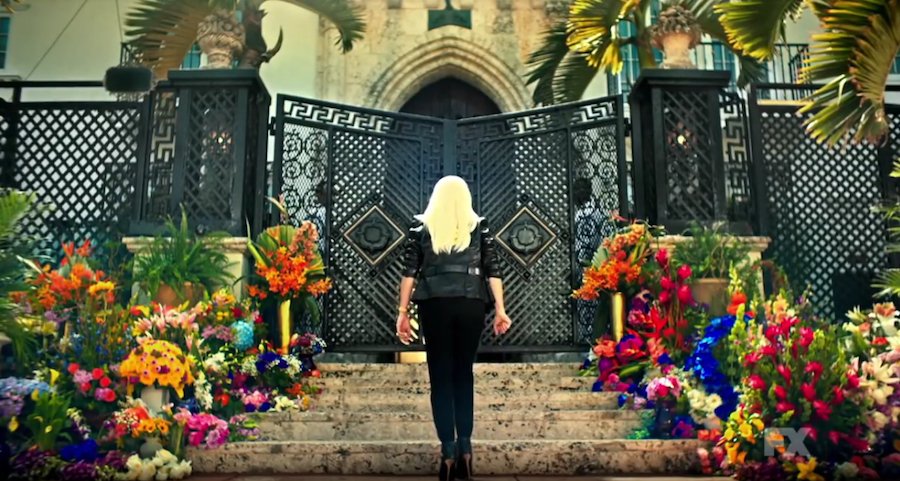 FX'sRyan Murphy-produced "American Crime Story" anthology series won a legion of fans after the debut season "The People vs. OJ Simpson" aired in 2016. As a writer-producer and director, he has delivered some of the most amazing television series of the last decade. From "Nip/Tuck" and "Glee" to "American Horror Story" and "Feud", his shows have received unparalleled popularity and gained cult-like followings.
The newest topic he is tackling is the murder of famed fashion designerGianni Versace. It has been 20 years since Versace was shot dead on the steps of his swanky Miami beach home byAndrew Cunanan. Interest in the case, much like the O.J. Trial, has never really ever died down over the years, and yet details still remain fuzzy. His palatial home on Ocean Drive, which is now a hotel/restaurant, still receives millions of visitors each year who come to marvel at the beauty of the house and silently pay their respects. You will probably recognize his famous pool in quite a few celebrities' Instagram pictures (Justin Bieber, Kylie Jenner, etc.). It was the story that shocked the world and made people scramble to figure out the motive of the shooter. Gianni was beloved by many and boasted a stellar reputation. After his death, his sister Donatella, who was heavily wrapped up in the case, took reigns of the design house and breathed new life into the upscale brand.
This installment of "American Crime Story" boasts some A-list names that are sure to inspire people to tune in, including Edgar Ramirez (Dr. Kamil Abdic in Girl On The Train) who portrays Versace and also bears a striking resemblance to the fallen designer, and pop superstar Ricky Martin playing Gianni's controversial lover Antonio D'Amico. Although it had long been rumored that Murphy fave Lady Gagawould be depicting Donatella, the role ultimately went to Oscar winner Penelope Cruz, who underwent a radical transformation to resemble the famous designer.
One of Ryan Murphy's trademark moves is recycling actors for many of his projects; in this case, he has brought aboard "Glee" alumDarren Criss for the role of Andrew Cunanan. Interestingly, both Criss and Cunanan are half-Filipino, but nonetheless this character will be quite the jump from playing a musically-inclined high school student, and frankly we can't wait to see him take on a darker role!
The series will apparently take place in a reverse timeline, starting with the fateful day in 1997 and working backwards. If this season of "American Crime Story" delivers on even half of what Season 1 did, we are in for quite a treat when "The Assassination of Gianni Versace: American Crime Story" premieres on January 17 at 10pm on FX!
(Image via FX Networks)
- Brennon Barclay, YH Contributing Writer