PLAYLIST PICKS: Simon Adams
Written by Kate Ferguson. Published: May 29 2014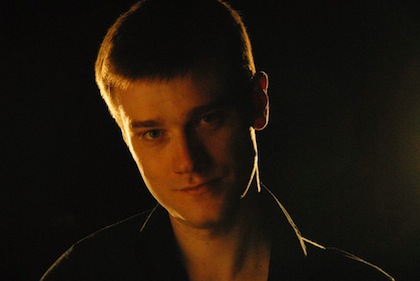 Singer songwriter Simon Adams recently released his firstself-titled EP, which is full of inspirational insight amidst the light pop/rock vibe of the music.
Simon was born in England and taught children in Indonesia, where he eventually met his Korean wife, and then moved with her to Seoul where they currently live. Spanning over a plethora of countries, his life thus far has provided the gifts of a muse for his musical creations. Living in a variety of cultures and working with children, Simon has cultivated an attitude about the importance of supporting each other and providing the nurturing that allows people to grow in their own ways. He blends this into his music through lyrics that clearly aim to lift but don't preach. The lyrics are the main drive of the songs, and they were clearly written from an unwavering personal outlook.
His songs borrow from a classic rock vibe but feel young and current. "A Beautiful Way" was actually written on a motorbike in Indonesia after Simon had asked out his wife, who was just a friend at the time. She said yes, of course, and the result was this emotional outpouring. Think acoustic with a bit of Disney romance scene sensibility.
"Born to Change the World" looks at the limiting way many of us were brought up to view the world and suggests that that there is a different way to be doing things. Simon describes "Point and Shoot" as a song "that says yes" for all the big dreamers out there.
Listen to the EP in full on SoundCloud and purchase it on hisWebsite; also check him out on Bandcamp, Twitter, and Facebook.
(Photos via James Moore)
Kate Ferguson is a Los Angeles local and freelance writer for a variety of blog genres. Look for article links (and the occasional joke) on her Twitter @KateFerg or check out her personal blog ThatsRandomKate.blogspot.com