Peter Jackson in Talks to Helm an Episode of "Doctor Who"
Written by Kevin Donaldson. Published: July 31 2014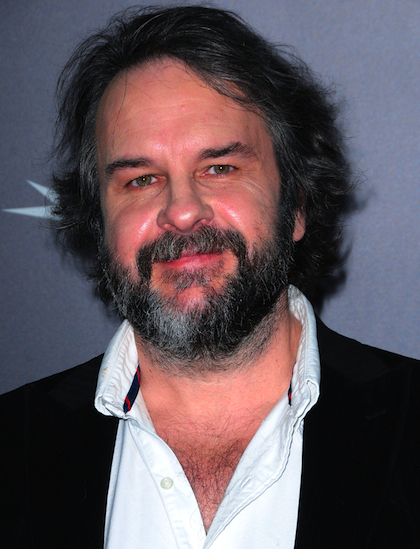 Greetings, Whovians! If you're a fan of the BBC's "Doctor Who" but also a fan of the Lord of the Rings/Hobbit trilogies (or any of the many horror films like Dead Alive that Peter Jackson has directed), then buckle up because it looks like Jackson is ready to take the Tardis out for an adventure-filled spin!
For a while now, it has been rumored on and off that Peter Jackson will direct an episode of the long-running British series. Seemingly ever since "Sherlock" co-creator, Steven Moffat, took over the showrunning duties of "Doctor Who" after Russell T. Davies departed from the show, these directing rumors have been thrown into discussion. Making it seem even more likely, on November 23, 2013, Peter Jackson appeared alongside Sir Ian McKellen (dressed as Gandalf the Grey) in a short film for the BBC entitled "The Five(ish) Doctors", which was filled with cameos from actors and the creative minds working within the "Doctor Who" Universe, as well famous fans outside of the show. Check it out below:
Aside from this, what other evidence do we have that Peter Jackson may direct an episode of "Doctor Who"? Well, he's is a huge fan of the show and has been for quite some time. Being an Oscar-winning filmmaker AND a fan of a show that would be happy to have somebody like him work on it, it only seems natural that he would at leastwant to direct an episode. On top of that, the invitation to take the helm has been given to him plenty of times by Steven Moffat, who has indicated before that it is just a matter of figuring out if they want to film it in New Zealand (by Jackson's request), or if they can fly the filmmaker over to Cardiff (which is in Wales, if you didn't know).
This isn't the first big name that Moffat has extended an invitation to work behind the scenes of "Doctor Who". Noted Whovian, Neil Gaiman (oh yeah, he's some big name fantasy and comic book author that I own everything he's ever done… NBD), was granted a lifelong dream by Moffat and his team of writing not one, but two episodes of "Doctor Who". If you've never read any of Gaiman's books (start with Neverwhere), the Doctor's influence can be found subtly throughout all of Gaiman's fantasy works and the worlds he's created within them.
But enough about Neil Gaiman (even though he rules), this is about Peter Jackson! The new season of "Doctor Who" will start on August 23, 2014 (we're soooo close), and it will mark the debut of the 12th Doctor, played by Peter Capaldi. With the era of a new Doctor means the coming of different kinds of adventures and a different tone to the show, one that perhaps Peter Jackson will have a lasting effect on.
Whovians, are you excited about the prospect of Peter Jackson directing an episode of "Doctor Who"?
(Photo via Dan Jackman/WENN)
- Kevin Donaldson, YH Staff