Pablo Sandoval's Top 5 Moments as an SF Giant!
Written by Nicole Koch. Published: November 26 2014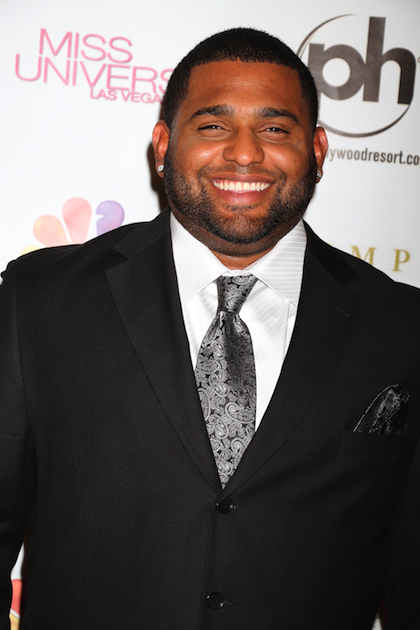 The time has come for third-baseman Pablo Sandoval -- AKA Panda, AKA Pandoval -- to bid the San Francisco Giants adieu and head to the opposite coast to play for the Boston Red Sox. Everyone saw this coming, but I don't think any of us were really ready for it to actually happen. Panda was with the Giants for 7 years, helped them win 3 World Series titles in 5 years, and will go down in history as a multiple All-Star and World Series MVP! This story could easily turn depressing, but I have instead decided to highlight Panda's top moments as a Giant (to, you know, soften this hard blow) and here they are!
1. Walk Off vs. The Nationals
Rewind to 2009 when the Giants were down 6-7 and to their final strike, when 22-year-old Pandoval hit a 3-run home run walk-off and won the game for his team! He rounds the corner of the third-base and runs straight into his teammates!
2. Another Walk Off vs. The Nationals
Fast-forward to 2013 when the Giants and Nationals were tied 2-2, and Panda hit his second walk-off against them, and ended up winning the game for his team in the 10th inning! Run, Panda, run!
3. Three Home Runs vs. The Tigers
All those hits in the first three innings! He becomes just the fourth player in history to hit that many homers in a World Series game.
4. Three Home Runs vs. The Padres
The look on the Padres pitcher's face = priceless. Giants win!
5. The Final Out and His Final SF Giants Play
Ahhh, this is so emotional to watch! I can't tell if it's because I was suffering from an ulcer when I was watching this live a few weeks ago, or if it was because of Panda's victory catch and fall! Probably both. Such a fun play.
Goodbye, Pablo Sandoval (nooooo!!!!). You were one of the best players the SF Giants will ever have, and we will miss you so so much! And now for the burning question: what are the SF Giants supposed to do with all of the Panda heads!!?!
(Photo via DJDM/WENN)
- Nicole Koch, YH Staff