Our New Favorite Songs From The Live-Action 'The Little Mermaid'!
Written by Daria Hodies. Published: May 30 2023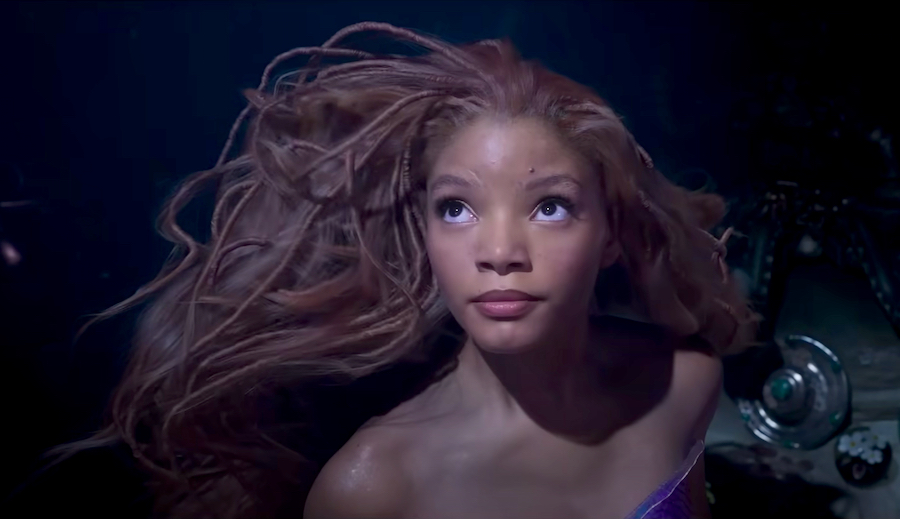 (Photo: Walt Disney Studios)
The live-action The Little Mermaid has finally become part of our world and made a huge splash in theatres over the holiday weekend, and with a few surprises too!
Three new original songs have been incorporated into the film, making it even more romantic, fun, and loveable than we ever could have imagined. From being lost at sea and falling in love to even just rapping for the fun of it, these songs are as catchy and captivating as a sea witch's spell! With music composed by Disney legend Alan Menken and lyrics written by the genius that isLin Manuel-Miranda, we break down the three new songs just for you guys!
1. "Wild Uncharted Waters"
This beautiful ballad is sung by our beloved Prince Eric, who is played by Joseph Hauer-King. After Eric is saved by Ariel in a shipwreck, he finds himself unable to forget the sound of her voice and becomes enamored with her. The lyrics to this song start with his journey and love of the ocean, only to end with his deep feelings for the mysterious girl who saved him in uncharted waters. He sings, "If it takes my life, I will finally find you again / In uncharted waters, come find me again." This seals the deal that Prince Eric will never stop searching for the woman that saved his life. Prince or not, this guy is one heck of a romantic!
2. "For The First Time"
This fun and exciting tune is sung by Ariel, played by Halle Bailey, as she goes through new experiences her first time on land and with legs. As Ariel struggles to walk, she sings this song as she gets dressed up, encounters fire for the first time, and as Prince Eric walks in to greet her. Barely standing, Ariel sings that she is also alone and scared for once in her life, unable to speak and far from home. She sings, "As I wait for the first time, here for the first time, now for the first time." Little does she know how many more firsts are in store for her!
3. "The Scuttlebutt"
After her day spent with Prince Eric, Ariel's good-feathered friend Scuttle the Seagull flies into her room with exciting news that Prince Eric is going to propose to a mystery girl no one knows! As Scuttle retells what she heard, she sings and raps along to a fun melody and is joined in by Sebastian the Crab. The two of them basically see who can rap the fastest, and they did not disappoint. Performed byAwkwafina andDaveed Diggs, their rhyming and fast-paced phrasing had our heads spinning in the best way possible! It's the collab we didn't know we needed but are so glad we got!
So whether you're hyped up for the live-action version or a fan of the original, we have a feeling these songs won't be sailing away from your head anytime soon. SEA what we did there!?
The Little Mermaid is now in theatres everywhere!