Our Favorite TV Shows of 2021!
Written by Melissa Morales. Published: December 27 2021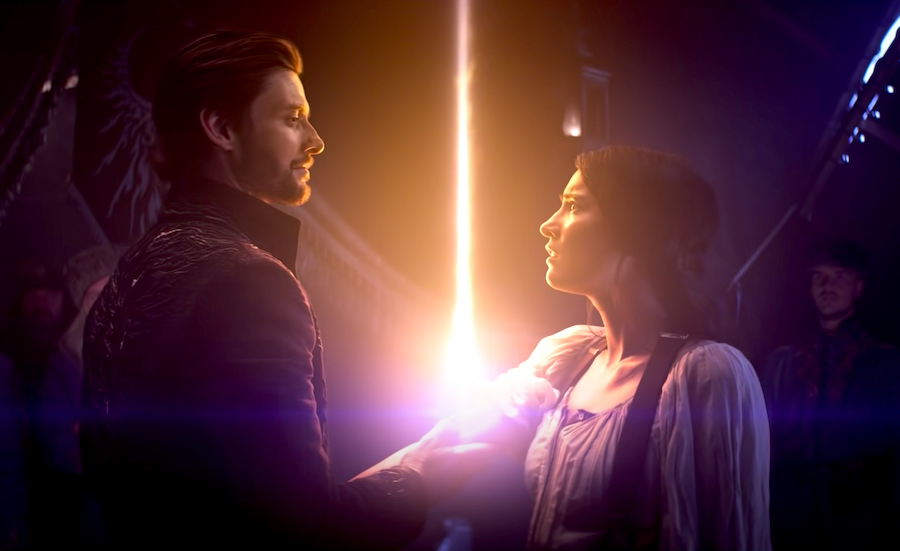 (Netflix)
2021 was a year of many new favorites. Favorite songs, favorite films, favorite social media trends... but as we love to binge watch TV in our free time, we definitely need to talk about our favorite TV shows of 2021!
"WandaVision"
Beginning with a huge trending series this year: "WandaVision". We found the show to be so creative and intriguing from the way it incorporates 1950s sitcom style and later shifts to present day color with so many clues and Easter eggs strewn around about the Marvel Universe, and the "happy world" Wanda and Vision leave in which we later find isn't so happy after all. It is such an interesting mystery to solve as Wanda also uncovers it herself and finds so many secrets and parts of history within it.
"Shadow and Bone"
Next up, another favorite TV series of ours this year was "Shadow and Bone". Beginning with the beautiful cinematography which revolves around the kingdom of Ravka to the interesting ensemble cast and character development of each person, this was definitely one show at the top of our list. The worldbuilding was also absolutely stunning with intriguing backstory and fantastical history, integrated with mysterious magic and intricate plots. Of course, let's not forget that Season 1 ended on such a great cliffhanger, and we can't wait for Season 2 to release next year!
"Cruel Summer"
Straying away from magic and fantasy, "Cruel Summer" was one show that kept us on our toes as we watched every episode unfold. Just the storytelling aspect itself was so interesting, being told over the span of three summers during the 1990s through the perspective of two different protagonists. It definitely played with the idea of reliability and unpredictability in narration (especially at the end!) and had us keep switching sides from Jeanette to Kate, and vice-versa. The mysteries kept getting darker and darker as more secrets and clues were uncovered. The line between truth and lies also became very muddled, and the ending of course was such a twist!
"Never Have I Ever" Season 2
Shifting to a more lighter tone, "Never Have I Ever" Season 2 is such a feel-good, coming-of-age rom-com in a high school setting revolving around very unique and interesting characters. We like this show not only because of how funny and relatable it is on relationships, crushes, love triangles, and so forth, but because there are also many golden, truthful moments in between about family, friendship, culture, and life. Of course, the charming cast also makes it all the more memorable, and we cannot wait to see what Devi and the crew are up to in Season 3!
"You" Season 3
Ending on a darker note is "You" Season 3. Just when we think Joe is finally caught, he never seems to be! This was another crazy season full of unexpected twists and turns (and kills, of course!), and this season definitely showed the dynamic between Joe and Love and the push and pull for power between the two as they also tended for their baby, Henry (so many things to deal with!). In a new, rather domestic setting and Joe's perceptions on life changing since becoming a father, things definitely shifted this season. The main question is, for the better or for the worse? I guess we'll have to find out in Season 4 where Joe is in France!
Until new shows release in 2022, let's continue to binge-watch some of these amazing shows! Happy New Year!