Our Favorite Moments from "LEGO Masters" Season 1!
04-28-2020 by Sarrah Wolfe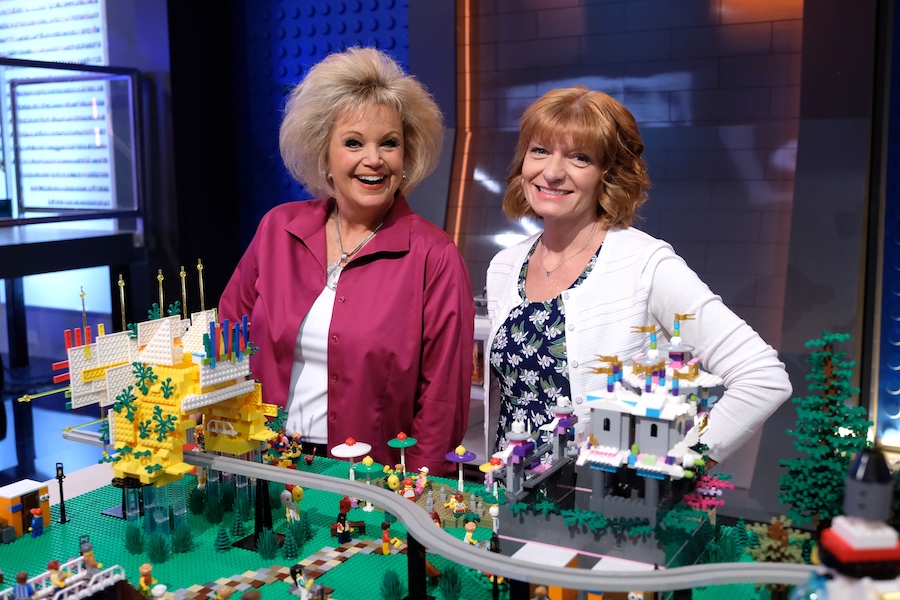 ( © FOX via Getty Images)  
So it turns out that LEGOs serve a greater purpose than to cause an unbearable amount of pain when you accidentally step on them. It's actually a pretty sophisticated art form, as we found out in the first season of Fox's "LEGO Masters'.

The season finale aired a couple weeks ago, and we here at Young Hollywood have spent most of our time since trying to find something to replace the hole in our hearts with no success. As a means of getting our fix of awkward, but wildly entertaining game shows, we're going to review a few of our favorite aspects of the season, starting with…
Boone's melodic masterpieces! Apart from his incredible brick building, Boone frequently boasts some serious melodies throughout the competition. We can't lie, the first time we heard it, we were scratching our heads a bit, but as the series went on and we realized that Boone is basically a big teddy bear, we couldn't wait to hear his famous "Here we go, we're building with bricks now!" It might be permanently etched into our brains now. 
But really, the show wouldn't be what it is withoutSam's emotional breakdowns. The heart and soul he puts into his building is admirable… and also kind of comical. We wish we were as passionate about something as Sam is about plastic cubes. 
Okay, maybe not so passionate that we end up putting down our own teammates, but (here's your spoiler alert) maybe that tough love is what pushed the team to the finals? Or maybe it was his intricately woven hair-'do, who knows. Either way, we love the duo and we have to give kudos to Jessica for being such a great sport despite Sam's misgivings. 
Speaking of misgivings (another spoiler alert)… I'm not sayingMark & Boone should have won the LEGO Master title, but... Mark & Boone should have won the LEGO Master title. Don't get it twisted, we LOVE the adorably awkward newlyweds, Tyler & Amy, and it had to have been an extremely close call for the judges. But, like I said, Boone is a giant teddy bear, and Mark is adorably bashful, and they are incredibly creative builders. You could say they were the underdogs, so maybe that's why we were rooting for them.

Regardless, the title was still well-deserved for Tyler & Amy, and it was truly an emotional moment leading up to the announcement. 
Now that we have remembered the finer (and maybe not-so-fine) moments of LEGO Masters that reeled us into the show week after week, we'd like to take a moment to pay tribute to those lost early on in battle.
Yes, I'm talking about Jessie &Kara. Eliminated in the second episode, the life-long BFFs represented everything the show was about. They were playful, they were spunky, they were a bit strange yet lovable! Yet they were taken from us much too soon.
May Kara's iconic exaggerated expressions forever live on in the future of "LEGO Masters"!