Our 6 Favorite Women-Directed Films!
10-10-2021 by Isabella Chirico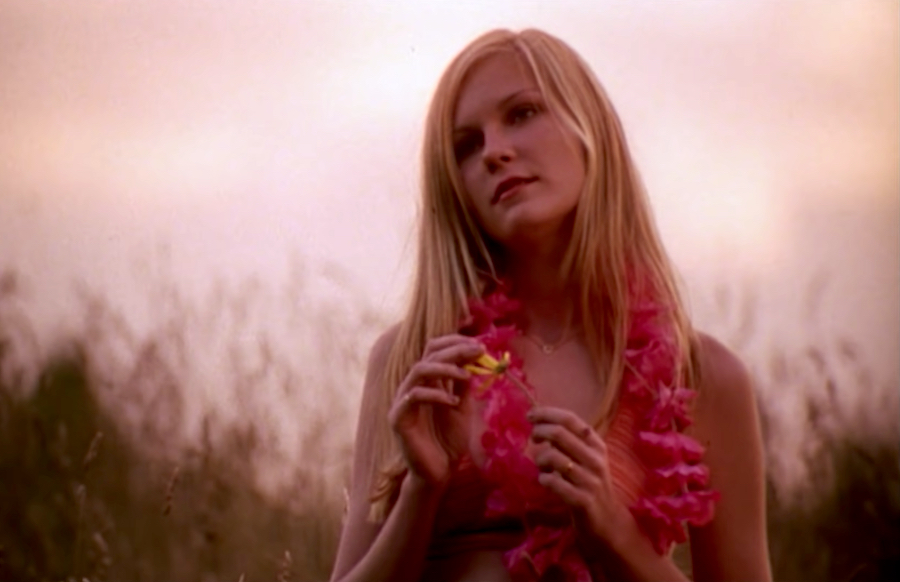 (Paramount/American Zoetrope)
For (only) the second time ever, the Cannes Palme d'Or -- the highest prize awarded at the Cannes Film Festival – went to a woman this year. The 2021festival, which ran earlier this summer, awarded the French director Julia Ducournau with the prestigious top award for her film Titane. The previous woman to win the Palme d'Or was New Zealand director Jane Campion in 1993 for her eventual Oscar-winning film The Piano.
This 28-year gap is difficult to ignore but sadly a not-so shocking reminder to the lack of representation women storytellers receive in the industry. The controversy has only grown in recent years, considering the ongoing 93-year history of the Academy Awards naming only two women as Best Director, and only nominating a total of seven (!!) women for the category. Nonetheless, Ducournau's win, and Chloe Zhao's Oscar win for Nomadland this year, and, most recently, Jessica Hobbs and Lucia Aniello's Emmy wins for Best Director last month (making them #11 and #12 all-time, respectively) are hopefully foundational steps for equal representation of female voices moving forward. With this in mind and a reignited inspiration to support women filmmakers, here are a few of our favorite women-directed films!
1. You've Got Mail (1998) Directed by Nora Ephron
One of the finest romantic comedies out there written and directed by the queen of the genre herself, You've Got Mail is about a book superstore tycoon and an independent book shop owner falling in love over the anonymity of the Internet – both blissfully unaware that the former is trying to put the latter out of business. Starring Tom Hanks and Meg Ryan, the star power and on-screen compatibility between the two is undeniable and beloved, so much so that Hanks and Ryan can also be seen playing similar roles in Ephron's previous hit romantic comedy, Sleepless in Seattle (1993).
Available to stream on HBO Max.
2. Little Miss Sunshine (2006) Co-Directed by Valerie Faris
The adored dramedy Little Miss Sunshine, co-directed by Valerie Faris along with Jonathan Dayton, tells the humorous but all-too real story of a family on the verge of a breakdown. Filled with quirky humor, colorful characters, and a wholesome objective, it's unheard of to come out of this film not feeling a changed person for the better. Starring Steve Carell, Toni Collette, Abigail Breslin, Paul Dano, and a few others, the ensemble is brilliant to watch and comforting like no other.
Available to stream on Amazon Prime.
3. Winter's Bone (2010) Directed by Debra Granik
Directed by Debra Granik, an American independent filmmaker known for her numerable wins at the Sundance Film Festival and many others, Winter's Bone tells the story of a determined, poverty-stricken teenager living in the Ozarks who sets out to track down her father who has put their family house up for his bail bond and then disappeared, leaving them on the verge of homelessness. Starring a younger Jennifer Lawrence, this film gave us her first big breakout role. If you're yearning for a good film that has you hooked from beginning to end, this is the one.
Available to stream on Hulu Premium.
4. The Virgin Suicides (1999) Directed by Sofia Coppola
Sofia Coppola's feature film directorial debut, The Virgin Suicides is a film about a group of male friends who become obsessed with five mysterious sisters who are sheltered by their strict, religious parents. Based on American author Jeffrey Eugenides's 1993 best-selling debut novel by the same name, this film gives off a melancholic, enigmatic tonality and is praised for how it acts as a poetic embodiment of adolescent angst.
Available to stream on Paramount+ and Pluto TV.
5. Cléo from 5 to 7 (1962) Directed by Agnès Varda
A landmark film by a pioneer for directors, woman or man, that has undoubtedly paved the way for so many films we're fortunate to have today. Directed and written by the singular and cherished Agnès Varda, a Belgian-born French film director and professor whose creations -- film, photography, and art installations alike – spoke volumes on feminist issues and social commentary, Cléo from 5 to 7 is arguably her masterpiece and easily one of the cornerstones of the French New Wave. This is a film that eloquently captures Paris in the 1960s and creates a portrait of a woman set adrift in the city as it chronicles the minutes of one woman's life and draws attention to the female psyche.
Available to stream on HBO Max.
6. Lady Bird (2017) Directed by Greta Gerwig
I have high hopes that everyone reading this has already seen this marvelous Greta Gerwig treasure, but it was simply impossible to not throw it in this list. Lady Bird is the tender, humorous, and unapologetically honest story of gaining independence from your youth, as a young California high school student plans to escape her family and small town by going to college in New York City. Starring Saoirse Ronan and Laurie Metcalf, the two play daughter and mother who are wildly loving yet deeply opinionated towards each other, creating unique chasms in their relationship. Whether it's your first watch or your fifth (totally not speaking from experience), this film hits deep in the soul.
Available to stream on Netflix.