Our 5 Favorite Iconic Movie Duos!
Written by Emma Cohen. Published: May 14 2023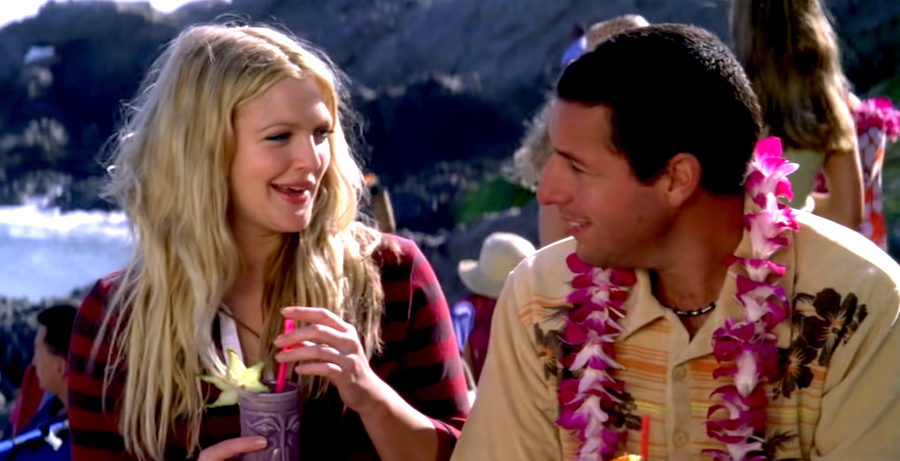 (Photo: Columbia Pictures)
When particular actors team up for movies, they often bring out the best performances in each other. And so they keep doing it! From romances to bromances to everything in between, there are stars who we hope will never stop making movies with each other. Let's take a look at some iconic acting duos who we love to see paired together on the silver screen. 
1. Drew Barrymore & Adam Sandler
Drew Barrymore, our lovely actress/talk show host, and Adam Sandler, our prolific New Yorker comedian, are a match made in heaven. Together, they have starred in The Wedding Singer, 50 First Dates, andBlended. Her signature sweetness mixed with his signature sarcasm makes for rom-com gold. Both actors have expressed their interest in doing another movie together, saying they are on the lookout for the right script, so, in the meantime, we will be patiently waiting for the next time we can watch this treasured duo again. 
2. Ben Affleck & Matt Damon
This pair has known each other since childhood, and the two eventually ended up braving the acting world together. Since then, they have built successful film careers and appeared in 9 movies together! Some of those titles include Good Will Hunting (where they both won Oscars for Best Original Screenplay), School Ties, Dogma, and the recently-releasedAir. They've come a long way since they were kids, and we don't anticipate this acting pair to slow down any time soon. 
3. Emma Stone & Ryan Gosling
This is a duo that simply has the "it" factor. The best scene partners know how to listen and bounce off of one another, and these two have proven that perfectly. They acted with each other in the award-winningLa La Land, as well as Crazy, Stupid, Love and Gangster Squad. When we first saw them act together, we knew we had a special film pair on our hands, andLa La Land completely solidified that. Their on-screen chemistry is effortless, their banter is genuine, and their combined talent is above and beyond.
4. Jennifer Aniston & Adam Sandler
We had to put Sandler on this list again because he's just that great with everybody. Along with Barrymore, another one of his iconic acting partners is Jennifer Aniston, whom he worked with in Just Go with It as well as Murder Mysteryand Murder Mystery 2, the second of which just came out recently. Like with Barrymore, he and Aniston have their comfortable repartee down to a tee. Sandler is known for loving to act alongside many of his best friends, so we can be almost certain that he will continue to make projects with two of our favorite leading ladies. 
5. Saoirse Ronan & Timothée Chalamet
These are two of the brightest and biggest actors in Hollywood right now, and we have been fortunate enough to see them on the screen together on more than one occasion. Most recently, they appeared in Wes Anderson's The French Dispatch. However, flashback to several years ago where they first met on the set ofGreta Gerwig's beloved Lady Bird. In 2019, they went on to reunite in another piece of Gerwig's work,Little Women, where their notable roles as Jo and Laurie have gone down in history as one of the greatest period-piece romance portrayals.