Our 4 Favorite Gregg Sulkin Roles!
05-29-2022 by Adriana Darcy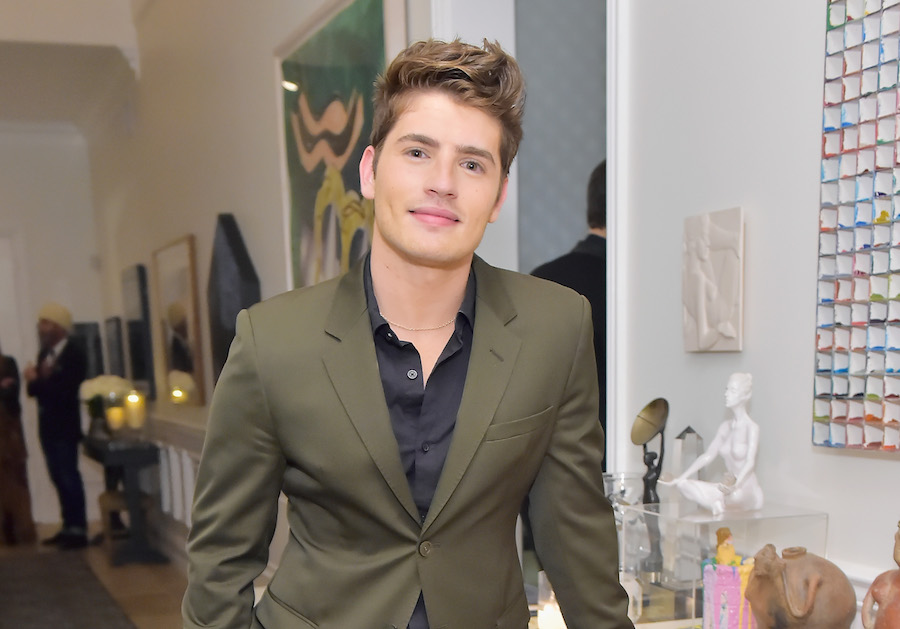 ( © Stefanie Keenan/Getty Images for Esquire)  
If you grew up watching Disney Channel like me, you probably fell in love with Gregg Sulkin the first time you saw him play Mason Greyback in "Wizards of Waverly Place". Or you fell in love with him as Will Wagner in Disney's Avalon High. If you weren't a Disney fan, maybe you fell in love with him in one of his numerous other roles, like in MTV's "Faking It" -- the point is, we here at Young Hollywood love Gregg Sulkin.
Well, it's Gregg's birthday today (May 29), and to celebrate, here are 4 of our all time favorite roles of his throughout the years!
1. Mason Greyback in "Wizards of Waverly Place"
No doubt like many of you, I first discovered Gregg when he appeared in the Season 3 episode of "Wizards of Waverly Place" entitled "Alex Meets a Boy" as love interest and fellow student Mason Greyback. Even though Gregg only appeared in the last 2 seasons of the show, he quickly became one of my favorite characters.
Mason was a talented artist with an unusual love for painting dogs. He was also super passionate about Alex Russo (Selena Gomez), quickly falling for her despite their "Romeo and Juliet" circumstances. As a purebred werewolf, Mason's parents only wanted him to be with another purebred werewolf, but his love for Alex was strong enough for him to stay.
2. Chase Stein in "The Runaways"
If you're a fan of Marvel, "The Runaways" is the perfect show for you, and you'll get to see Gregg perform as high school lacrosse player, Chase Stein. Chase is one of the six protagonists in the show and is the son of evil mad scientists, with the ability to connect psychically with the dinosaur, Old Lace.
Gregg portrays Chase well, showing his personal growth, and depicting him as more than just a "dumb jock". We also see his many skills come out throughout the series.
3. Ben Woods in A Daughter's Nightmare
Gregg performs alongside one of my favorite actresses, Emily Osment, in A Daughter's Nightmare. In this Lifetime movie, Ariel (Emily Osment) and Ben Woods (Gregg Sulkin) become friends in college a few months after Ariel loses her father. Ben's mother died when he was young, and his father, Adam (Paul Johansson), develops an obsession with Ariel's mother, Dana (Victoria Pratt). When Dana and those around her start getting sick, and she suddenly disappears with Adam, Ariel and Ben discover that Adam has been giving Ben drugs for tuberculosis (which he does not have) and believe that Dana is in danger. Ben helps Ariel find and save her mother.
Gregg portrays such an interesting character, and as a fan of Lifetime movies (especially the Nightmare series), it was great to see him in this film, especially alongside Emily.
4. The Dark Rodent in A Mouse Tale
Gregg's portrayal of The Dark Rodent in A Mouse Tale shows his talent as an actor. Not only is he capable of doing live-action work, he is also a gifted voice actor. Though he does not portray one of the main characters in this film, he still does an amazing job, and it's definitely a film worth seeing!
Happy Birthday, Gregg!