Nyjah Huston: Skateboarder, Rastafarian, Philanthropist
Written by Amanda Baltazar. Published: March 24 2014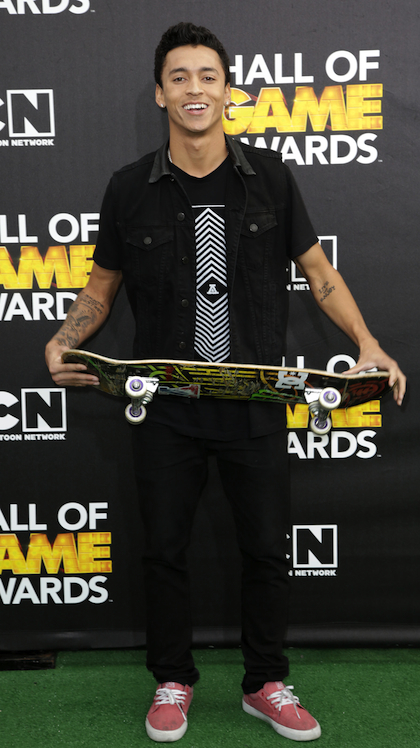 Nyjah Huston is a pro skateboarder who has influenced and pushed the limits of Street League Skateboarding. He's been skating since he was five years old in Puerto Rico, where he was raised, gaining some attention from Element Skateboarding Company, who gave him a sponsorship. At ten years old, he was already touring around major skate demos and contests.  When Nyjah was eleven, he was the youngest X Games competitor ever!
Check out Nyjah in action!
Did you see those dreads? How could you miss them, right? Well, Nyjah grew up in Puerto Rico with his dad, who raised him as a strict Rastafarian. This meant that he was a vegan, he could only listen to reggae music, and he couldn't cut his dreadlocks. But a lot has changed since then. Now, he has a sponsorship with DC Shoes and is even besties with Lil' Wayne!
Check out our interview with Nyjah! 
Nyjah eats, sleeps, and breathes skateboarding, but he makes time to give back now that he's come into his fame and fortune. In 2008, he and his mother founded a charity called Let It Flow, which aims to give communities access to clean and safe water. Growing up, Nyjah experienced firsthand living in places where water and electricity were not as accessible as it is in other countries. Nyjah was inspired to make change for the better.
Check out Nyjah's campaign from 2012.
To learn more about Let It Flow's initiatives and how you can help, clickhere. You can keep up with Nyjah via his Website and Twitter!
(Photo via Brian To/WENN)
- Amanda Baltazar, YH Staff