Next Coen Bros. Film to Tackle Scandalous 1950s Hollywood (Or Is It?)
Written by Sarah Osman. Published: May 24 2014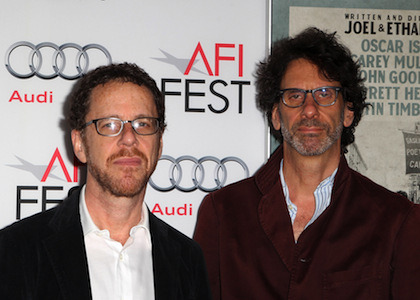 Every time the Coen Brothers prepare to release a new film, it's surrounded by more secrets and mysteries than The DaVinci Code. Attempting to figure out the plot of the next Coen Brothers film makes me feel like Tom Hanks trying to track down the Holy Grail. They throw me at every turn, they drop plot hints only to lead me down the wrong trail... it really is like a treasure hunt!
After being redirected multiple times, I think I have finally begun to track down the gold. Joel and Ethan Coen's next film will be entitled Hail Caesar -- but it will not be a sword-and-sandal epic set in Ancient Rome (and that was just the side plot; the real plot was a 1920s matinee idol making a sword-and-sandal epic set in Ancient Rome). Hail Caesar actually takes place in the squeaky-clean 1950s and focuses on a "studio fixer" -- one who cleans up the stars various scandals. (Think L.A. Confidential meets "Scandal".) The central character of Eddie Mannix was an actual studio fixer for MGM, and he has, in fact, been brought to life on screen before -- the late Bob Hoskins portrayed him in the 2006 film Hollywoodland. The real life Mannix has actually been linked to the death of late "Superman" actorGeorge Reeves, due to the fact that he was having an affair with his wife (talk about a scandal!). While these rumors have never been confirmed, there has always been an air of suspicion surrounding Mannix.
The film does not yet appear to be a full-on biopic, though. The Coens have stated that the film is meant to be a dark comedy and not a biography. However, since this is the Coen Brothers, they could have said this just to throw us off their scent. I will have to wait for them to drop some more hints before the film is fully revealed. In the meantime, Hail Caesar sounds very intriguing. Who doesn't love a good Old Hollywood scandal?
Are you excited to see Hail Caesar?
(Photo via FayesVision/WENN)
- Sarah Osman, YH Staff