New Faces & Olympic Icons Gear Up for Rio!
Written by Amanda Baltazar. Published: August 05 2016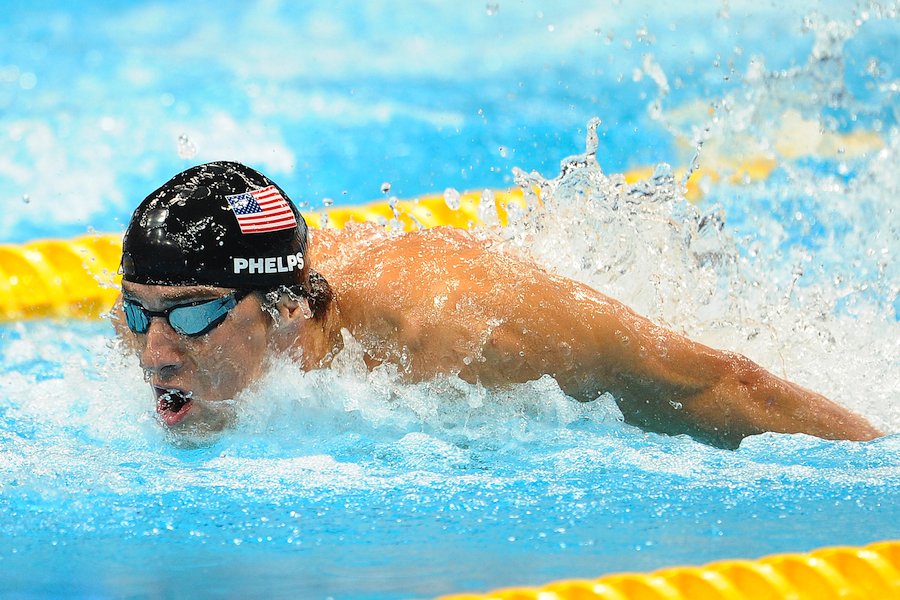 After two long years since the last Olympic Games, and fourexcruciatingly long years since the last Summer Olympics, the time has finally come!
The Opening Ceremonies for the 2016 Summer Olympics in Rio de Janeiro are TONIGHT and it looks like Rio will not be holding back on opening night!
With two new sports added to this year's games, there's a lot to look forward to on this epic sports journey. From swimming and diving to cycling and mountain biking, to basketball and volleyball, there is sure to be something to keep everyone glued to their TV sets and streaming devices!
It's going to be crazy, hectic, exciting, nerve-wracking, jaw dropping, and amazing! With 28 sports to cover, there won't be one minute without a sport being played. It might get a little overwhelming, but don't fret, I'm here to give you some things to look forward to if you're not sure what you want to watch!
SWIMMING
Michael Phelps will be making his fifth Olympics appearance, and even now he is still the one to beat! He will be racing in the 100m Men's Butterfly, 200m Men's Butterfly, and 200m Men's Individual Medley. Phelps is the most decorated Olympian EVER with 22 medals and also holds the record for most Olympic gold medals at 18.
Will Phelps be able to increase his medal count and break more records? 
In the Women's side of the pool, Katie Ledecky dominates the competition! This 19-year-old holds the world record times for multiple freestyles since her appearance in the last Olympics in 2012. She has only gotten better with age and a Michael Phelps-like performance is not unexpected from Ledecky.
RUGBY AND GOLF
For the first time, Rugby sevens will be played in the Summer Olympics in both Men's and Women's divisions with 14 different nations vying for the first Rugby Olympic title.
Golf will be returning to the Olympics games after over a century hiatus! The last time Golf was played at the Games was in 1904! A special course was built and designed for its triumphant and controversial return, but we are excited to see more sports action in Golf!
GYMNASTICS
As we saw four years ago, Gabby Douglas lit up the gym with her amazing performance on the Women's U.S. Gymnastics Team! She helped the "Fab Five" win the team all-around gold medal and won a gold in the individual all-around, making her the first African-American and woman of color to win the event! Douglas will be returning to compete fiercer than ever and she's not alone!
Simone Biles will be making her Olympic debut in Rio with an impressive gymnastics resume, being a 3-time world all-around champion in consecutive years, 3-time world floor champion, and 2-time balance beam champion. Biles is sure to make a splash in Rio and we can't wait to see all the girls compete!
SOCCER
Soccer, or Futbol, will be a huge event to follow during the Olympics as usual! Whether you're cheering on Neymar and praying he finally brings Brazil that elusive Olympic gold to his home soil with his country behind him, or you're cheering onCarli, Alex, and the rest of the American girls, it is very likely that you'll be hearing all about soccer!
Should I get out my vuvuzela from the last World Cup? Is that trend over? I'll keep it close, just in case...
TRACK AND FIELD
The world's fastest man, Usain Bolt, will be making his last trip to the Olympics this year in Rio and will be competing in the 100m, 200m, and 4x100m relay. Some argue that he is past his prime and that there's no way he can repeat his performance from the 2012 Olympic Games, but we think Bolt has one more great Games in him!
And when these sports aren't happening or being covered, you can watch weightlifting, tennis, volleyball, archery, badminton, basketball, and much more!
For coverage, medal count, and highlights of the 2016 Summer Olympics in Rio De Janeiro, check out NBC's Olympics website!
Go Team USA!
(Photo via WENN)
- Amanda Baltazar, YH Contributing Writer