Movie Near-Misses: Spielberg Reveals Casting Coulda-Beens
Written by Katie Marzullo. Published: December 13 2011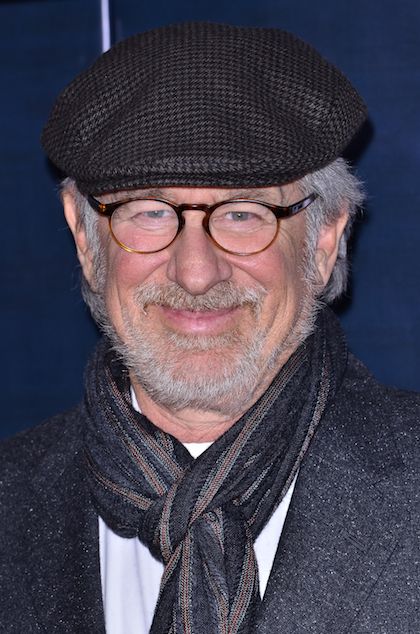 Recently, legendary filmmaker and beard aficionado Steven Spielberg shared some interesting trivia associated with some of his most famous films – namely, the actors who almost appeared in his movies instead of the stars we all know and associate with their roles today.
Among some of his revelations included the more common knowledge anecdote about
Tom

Selleck
being at the top of his list to play Indiana Jones in
Raiders of the Lost Ark
. Unfortunately for
Selleck
(but fortunately for
Harrison Ford
and pop culture in general), he couldn't make it work with his heavy "Magnum
P.I."
schedule, so he had to peace out.
Not quite so well-known, though, were Spielberg's other near-misses, such as:
-
Michael Jackson
as Peter Pan in
Hook
:
MJ
actually approached Spielberg on this one himself, having always wanted to play the role. He eventually backed off, though, after Spielberg explained to him that his movie revolved around a grown-up Peter who has to return to
Neverland
to save his kids. Let's stew on that for a moment;
MJ
rescinded his interest because Peter Pan was going to be an adult...
cuz
MJ
wanted to play Peter as a child... Oh my.
- Harrison Ford as Dr. Grant in Jurassic Park: It would seem a logical choice, but I for one am happy Spielberg went with Sam Neill instead. The Irish actor is a master of subtlety, expressing everything you need to know with his intense eyes. Ford, on the other hand, is notoriously hammy and would have played the role so big as to overshadow even the dinosaurs. Sam Neill, at least, knew who the true stars of that movie were...
- John Wayne as General Stilwell in 1941: The aging legend backed out because he thought Spielberg was making light of a serious moment in American history (Pearl Harbor and WWII). Fair enough, the Duke is entitled to his opinion and all... However, it might have carried more weight had he not, in his youth, avoided the draft in order to continue making movies while the war waged on... Just sayin.
-Sterling Hayden as Quint in Jaws: After Spielberg's first choice, Lee Marvin, said thanks but no thanks, he turned to his next choice in the role of the salty sea dog – towering character actor (and former professional fisherman), Sterling Hayden. Hayden also turned it down. Why? Because he insisted on going fishing for REAL sharks, not mechanical ones. Wow, that's hardcore.
The whole "what could have been" discussion surrounding the movie biz has always been a fascinating one to me, and if it's something that interests you as well, you should check out a Website called
NotStarring.com
. It's an entire database of famous actors and all the roles they
didn't
get. You can search by name, movie title, or year and come away with some of the most mind-boggling tidbits from movie history.
Like, can you imagine Jennifer Aniston as Mia Wallace inPulp Fiction or Rose in Titanic? What aboutWoody Allen and Will Smith as the conjoined twins in Stuck on You? Or Brad Pitt as Willy Wonka in Charlie and the Chocolate Factory instead of Johnny Depp? These were all, at one point, very real casting possibilities. I mean, I can't even imagine how differently my childhood would have turned out ifPat Benatar had played the mermaid inSplash, a role that was originally written for her. Madness!
Ah, such is Hollywood.
- Katie Marzullo, YH Staff Editor