Michael Bay Dabbling In The Found-Footage Genre
Written by Katie Marzullo. Published: May 17 2013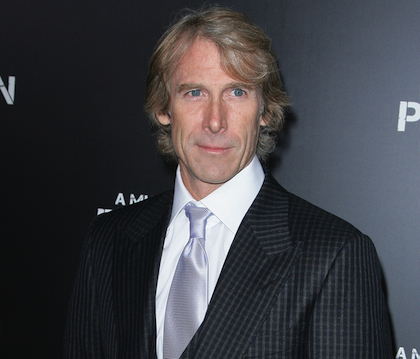 Looks likeMichael Bay is getting into the "found footage" game!
The director, known for his ultra-slick, flashy, explosion-heavy, almost melodic action films is planning to scale it waaayyy way down in favor of a more "amateurish" look for a new sci-fi thriller. To help him achieve this vision, though (and keep the budget at a modest $12 million) he's handing over directing duties to relative newcomerDean Israelite and will be serving solely as producer.
The film, entitled Almanac, will have a time travel theme, which has yet to be explored within the found footage genre. No other plot details are available at this time, but the concept has me interested enough to post this article.
One other thing we do know at this point is who will be starring in the film – Sofia Black-D'Elia (wait, like "Black Dahlia"??), whom you might recognize if you're a hardcore "Gossip Girl" or "All My Children" fan, is no stranger to Bay, as she actually screen-tested for a lead role in the upcoming Transformers 4. Along with Sofia will be up-and-comer Jonny Weston, who made a splash last year in the surfing flickChasing Mavericks, co-starring Gerard Butler. With that clout that having a Michael Bay-produced flick on your resumé has, Weston could very well be the next "golden boy" of sci-fi/action movies!
Meanwhile, Bay & co. will have some competition over at DreamWorks, as they are reportedly ALSO developing a time travel-themed found footage film, called Glimmer. Hm, what are the odds?
Stay tuned to see how this one plays out. In the meantime, check out Jonny Weston's visit to the YH Studio below to get acquainted with what could be the Next Big Thing!
(Image via Adriana M. Barraza/WENN)
- Katie Marzullo, YH Staff Editor