Lupita Nyong'o Added to 'Star Wars' Line-up!
Written by Katie Marzullo. Published: June 02 2014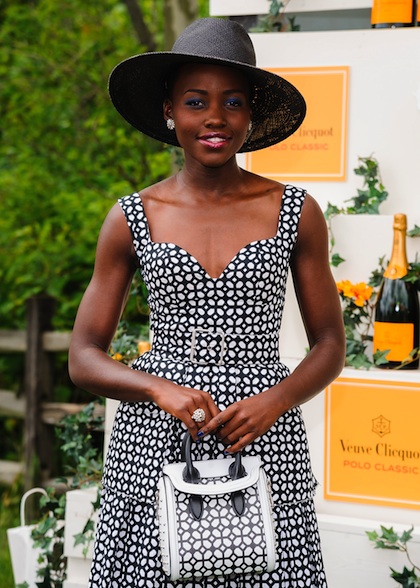 "Lupita Nyong'o, you've just won an Oscar and are currently one of Hollywood's most sought-after actresses… What are you gonna do now?"
"I'm going to Tatooine!!!"
Or something of the sort. Either way, the Kenyan actress will be finding herself onboard the new J.J. Abrams-directed Star Wars film in an as-yet unspecified role. This comes as welcome news to those who were initially turned off by the seeming lack of strong female actresses listed among the original casting announcement. It's certainly good news for Lupita herself, who is digging her heels firmly into the Hollywood pavement following her critically-acclaimed performance in this year's Best Picture 12 Years a Slave. Hopefully her role is substantial enough to keep her around for the entire trilogy!
And if that's not enough of an estrogen shot into the franchise for ya, then hold onto your bloomers, because also joining the cast is Amazonian "Game of Thrones" star Gwendoline Christie! It also remains to be seen whom the actress will be portraying in the films, but we can take some educated guesses. First of all, the 6'3" actress plays the female knight Brienne of Tarth in the HBO series, and she will also be taking over the role of Commander Lyme in The Hunger Games: Mockingjay Part 2. So, she's clearly a formidable force. It's likely she might be a villain in theStar Wars film(s), perhaps a co-hort of Adam Driver's character. OR, given her stature, she could even be Chewbacca's girlfriend!!! (Let's face it, Chewy needs some love too, y'all… he ain't getting any younger either.)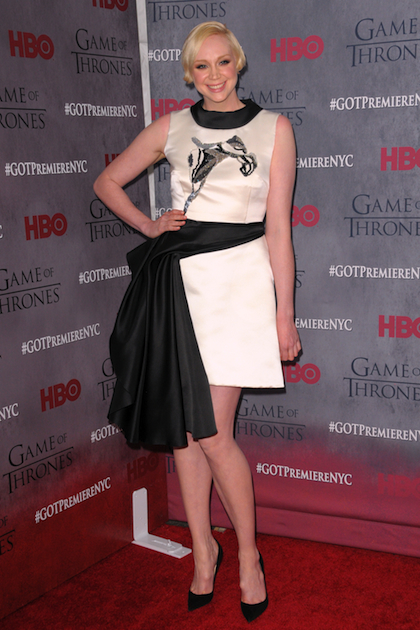 Star Wars: Episode VII is slated for release on December 15, 2015. Who do YOU think Lupita and Gwendoline will be playing??
(Photo via C. Smith/WENN)
- Katie Marzullo, YH Staff Editor