Local Heroes: 5 Big Pop Stars With Small Town Roots
Written by Raffy Ermac. Published: April 04 2014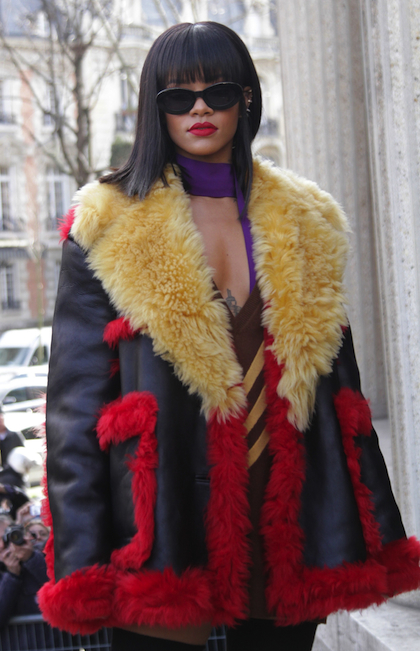 Although the notion of being from a small rural town is one usually reserved for a country tune, and a foreign concept for the millions of Americans who live in major metropolitan areas, there are still a huge percentage of people nationwide who identify themselves as being from small towns and rural areas. Artists are no exceptions. But have you ever stopped and wondered just how many of the biggest singers actually come from some of the smallest and humblest corners of the world?
Rihanna
It's hard to believe that a huge pop star and one of this era's most stylish fashion muses is from a Caribbean island that some people haven't even heard of! Her home country of Barbados has a population of a little less than 300,000 people, and is only 21 miles long. But don't let RiRi catch you bad-mouthing her homeland! She loves her island nation like no other (as she should) and is proud to be the official tourism ambassador and arguably the most famous person to come from the country.
Britney Spears
Another pop queen with humble roots is one of the original sweethearts of the '90s, Ms. Britney Jean herself. Spears was born and raised in Kentwood, Louisiana, and with a population of only 2,240 (as of 2012), the very, very, very small town is indeed a far cry from the huge, glitz-and-glam Las Vegas residency she now does at Planet Hollywood.
J. Cole
Although Fayetteville, North Carolina, is a lot bigger than some towns in the U.S., it is still a point of pride for J. Cole, especially in many of his songs where he raps about his humble roots and where he came from.
Carrie Underwood
Born in Muskogee, Oklahoma, and raised in Checotah, Oklahoma, it really comes as no surprise that country's reigning queen comes from small town roots. Not that being from a small town in the OK State is a bad thing. Look where it's gotten Ms. Underwood!
Harry Styles
Yes, we know he's not American, but of course no list is complete without Harry Styles, and like most self-respecting and super fanatical Directioners know, the curly-haired crooner is from Holmes Chapel, Cheshire, a town in England with only 5,000+ people.
While it's hard to comprehend that some of today's most widely recognized stars are, in fact, from some of the least populated areas of the world, it just goes to show that big talent can come from anywhere, no matter how remote. There's hope for everyone out there who wants to break out into the music industry, big city and small town alike!
(Photo via WENN)
- Raffy Ermac, YH Staff