Kevin Hart Teams with Social Media Stars to Promote His Concert Film!
Written by Amanda Baltazar. Published: November 09 2016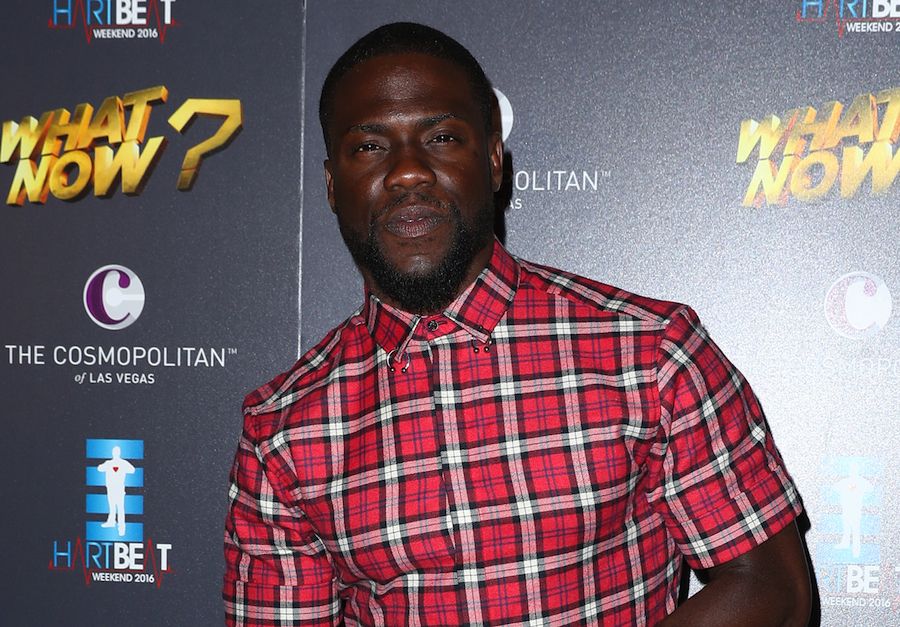 Comedian. Actor. Writer. Producer. Social media mogul.
Kevin Hart has concluded his Stand-Up Comedy World Tour and many might be asking, "What Now?"
Exactly. 
In true Kevin Hart fashion, the conclusion of his tour was the premiere of his Stand-Up Concert Movie, entitled What Now? The film was shot during his last tour date in Philadelphia's Lincoln Financial Field, performing for a sold-out football stadium! 
Hart has not only worked hard to achieve his success, but he is using his creativity and forward thinking to push him even further. He is one of the few big names that have used social media and its influencers to its utmost potential Being a social media mogul himself with 31.3 million followers on twitter and 44.1 million followers on Instagram, Kevin has blasted the publicity for his film to the younger, technology-inspired generation.
In the weeks prior to his premiere, Kevin collaborated with the biggest Vine and YouTube influencers to promote his movie to an audience that has not yet been reached by the mainstream celebrities and brands. By reaching out to social media platforms and creating hilarious viral content, Kevin Hart is intelligently changing the game and pioneering advertisement and publicity to reach a new generation. 
Check out Kevin collabing with some of your favorite Viners!
"The Dab is Dead!" from Logan Paul
"Kevin Hart checks into the WRONG Hotel!" from DeStorm Power
"What now Movie Skit" from Tonio Skits
"Kevin Hart Gets Caught Stealing Hotel Towels" from Melvin Gregg
Let's add Rapper to the list of Kevin Hart--I mean, Chocolate Droppa's accomplishments...
"RAP BATTLE" from Klarity
"When Kevin Hart is your Spanish Teacher" from Wuz Good
Kevin also made videos with some rather famous YouTubers!
"Kevin Hart Roast YouTubers & The Rock" from PrankvsPrank
"Kevin Hart Catches a High Eating Spicy Wings" from First We Feast
"Try Not To Laugh Challenge ft. Kevin Hart" from fouseyTUBE
Kevin Hart is not afraid to think outside the box and we love him for it. All that hard work is paying off! 
Check outWhat Now? in theaters!
(Image via Judy Eddy/WENN)
- Amanda Baltazar, YH Contributing Writer