Jordan Peele is Comedian, But He Really Wants to Direct... Horror Films!
Written by Kevin Donaldson. Published: November 03 2014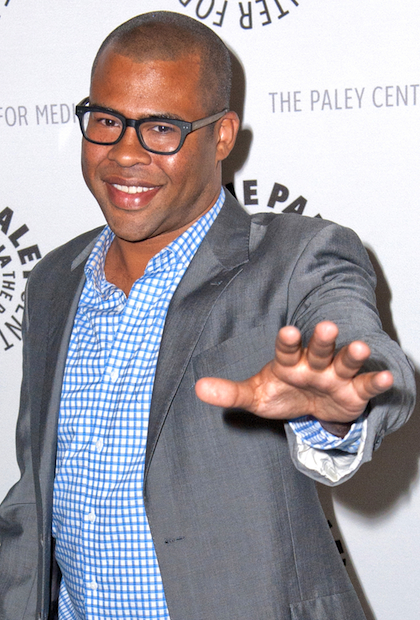 "Key & Peele" is a smash hit comedy show on Comedy Central. For four seasons now "Key & Peele" having been making people pee their pants with laughter from the comforts of home, but are you ready to do it in theaters? If you are, a good first step is to be sure to stock up on plenty of new underwear, because Jordan Peeleis ready to write and direct a movie, but it won't be a comedy -- Peele is making a horror movie.
Peele has said that he is working with Richard Kelly(writer/director of Donnie Darko) and his production company Darko Entertainment to develop his film. Although Peele himself hasn't released too many details, he has stated a number of things about the film, now titled Get Out. Peele has said that Get Out takes inspiration from classics likeRosemary's Baby and The Stepford Wives. Although it sounds female-driven from that description, he goes on to say that it will deal with "the fears of being a black man today".
Peele is a jokester, though it is safe to say his racially-driven horror film will be nothing like Blacula. Instead, Peele wants to fill a market in horror movies that doesn't really come up at all -- racial fears. It sounds pretty interesting since it will deal with the feeling of being a foreigner in a strange environment, which seems like Horror Movie 101 but is actually seldomly seen in this fashion.
Still, we've got to address the real issue here: isn't it weird that a comedian wants to make a serious horror movie? According to Peele, it really isn't. He said that the first half of his career was all about comedy, but now, for the second half, he's ready to dive into something he's always wanted to do, and that's make horror films. He hasn't said much else about future projects, but only thatGet Out isn't the only horror film he's got cooking in his brain. I can't wait to see what else he has in store for us!
Until more details come out, why not hear Peele's view on horror movies from, well, Peele himself:
(Photo via Dave Starbuck/Future Image/WENN)
- Kevin Donaldson, YH Staff