ICYMI: Trailer for Mr. Rogers Documentary Hits Us All Right In The Feels!
Written by Kalia Kornegay. Published: March 24 2018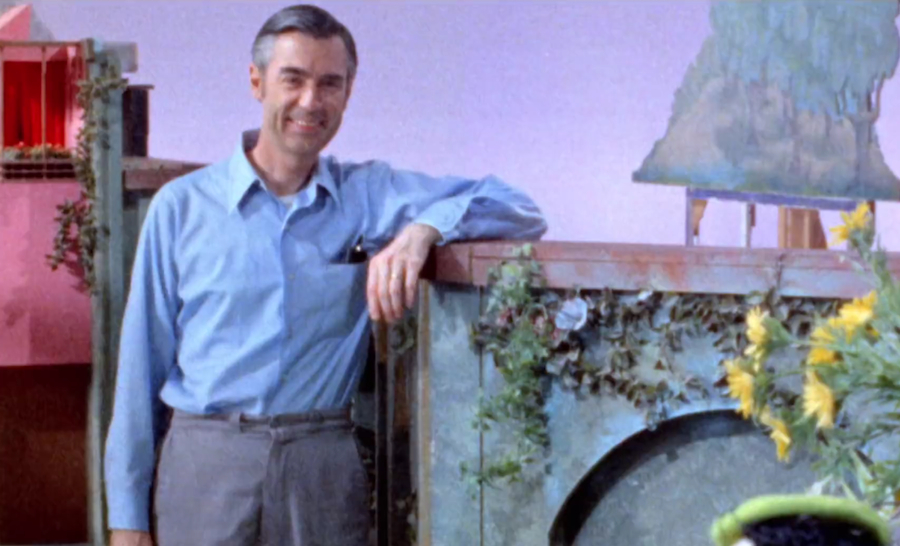 If you managed to make it all the way through the trailer for the Fred Rogers biopicWon't You Be My Neighbor without tearing up a little, I'm impressed. Judgie, but impressed.
The film will be coming out June 8 to select theaters, and looks to serve as a lasting tribute to the man who touched so many hearts over his decades-long career as the host for "Mister Rogers' Neighborhood". For those who didn't watch the show, it made its American debut in 1968, until its finale in 2001. The show was an educational children's program that featured Rogers speaking directly to the viewers through the camera about a variety of issues, showing them different things and places, and interacting with guests and children on the set. We also can't forget the signature Neighborhood Trolley that would open each episode by riding through a model set of his neighborhood.
Won't You Be My Neighbor's trailer opens up with beautiful archival footage of the set, before closing in on a young Rogers being approached by a little girl telling him that she likes him. It then cuts to a Margy Whitman, one of the original producers of the show.
"You can take all the elements that make good television and do the exact opposite — you have 'Mister Rogers' Neighborhood'. Low production values, simple set, unlikely star, yet it worked," says Whitmer.
It continues on highlighting Rogers's fearlessness in discussing topics that were not considered child-friendly. Some of these talks revolved around on death (showing one of his many puppets asking someone "What does assassination mean?" Woah.), divorce ("People get married, and after a while they're so unhappy, they don't want to be married anymore."), and violent racism against black people (François Clemmons said his being on the show was a "statement for Fred").
What follows are more shots of Rogers in his neighborhood walking around and playing games with a few of the kids. Voiceovers speak on how powerful his kindness and love was at the time. We even see Rogers attempting to dance, roller skating, and swimming, all as his signature soft voice talks about the need for understanding.
The trailer closes out with a huge wave of nostalgia as Rogers and a few children sing his trademark theme song "Won't You Be My Neighbor?".
If this biopic is even half as heart-warming as the trailer, it will be definitely be a tear-jerking job well done!
(Image via Focus Features)
- Kalia Kornegay, YH Contributing Writer