ICYMI: Anne Rice Joining Fellow Horror Writer Stephen King at Hulu!
Written by Kevin Donaldson. Published: July 21 2018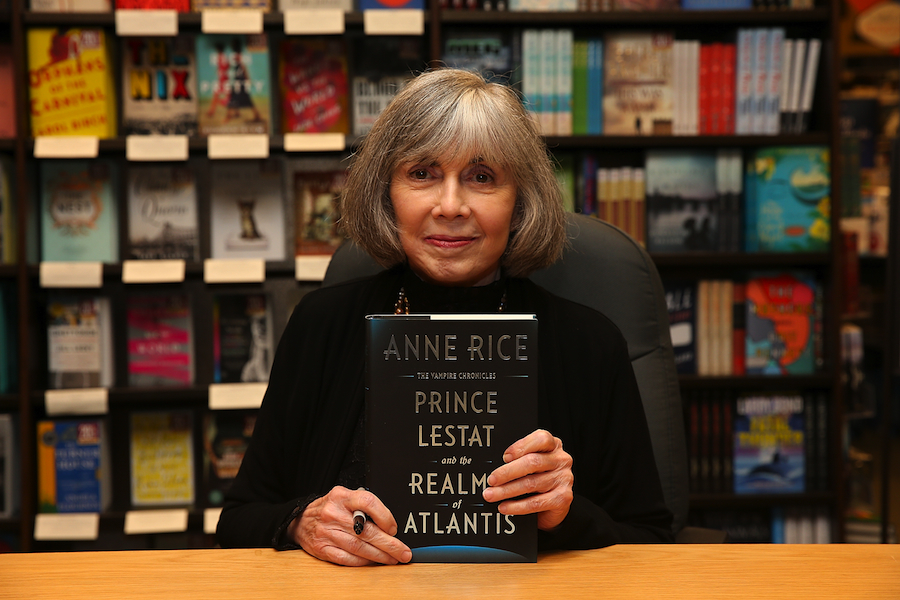 Anne Rice is a prolific horror author who, while perhaps not having as much fame as her fellow horror writing peerStephen King, is still considered one of the best at her craft… and for writing stories about vampires. Rice hasn't limited herself to writing works about vampires, but she has had a book series entitled The Vampire Chronicles, which includes two page-to-screen adaptations: Interview With The Vampire (starring Tom Cruise as the mostly main character of the series, a vampire named Lestat de Lioncourt) and Queen of the Damned (starring the late singerAaliyah as the titular Queen of the Damned and is an infamous adaptation that Rice herself hates and gets upset when it's brought up). After years of the rights jumping from company to company, including Universal and Paramount, it seems that Hulu is ready to take on the challenge of adapting the entire 11-book series.
This news comes two years after an idea to remake Interview With The Vampire starring actual vampire Jared Leto in order to create a franchise. This was apparently being done without Rice's involvement. After Universal lost the rights to the series, they fell back into Rice's hands and that's how we got to here and now. We don't have a release date or how exactly they'll handle this series, but since the first book is Interview With The Vampire, it's safe to say that will be the show's starting point. It should be noted too that the series is still ongoing, as the most recent novel, entitled Prince Lestat and the Realms of Atlantis, came out in 2016, and Blood Communion: A Tale of Pince Lestat is scheduled to hit bookshelves at a later point this year, thus actually putting the series count at 13. It does not appear, however, that the rights to the most recent two books have been included in the deal with Hulu.
But speaking of her and King being peers like I mentioned earlier, it should be noted that her work has been adapted to the big screen a lot less; however, the amount of luck the two authors have had in terms of good vs. bad adaptations is paralleled pretty oddly. Obviously you've at least heard of Interview With The Vampire, and it's safe to assume it's generally seen as being all right, which it more or less is. Queen of the Damned not only angered Rice, but it also didn't fly over so well with critics in any arena. She has had another film made from her works called Exit to Eden, based on the book of the same name under the pseudonym Anne Rampling, about BDSM. The film adaptation was heavily rewritten and reworked by the studio into a buddy cop comedy film and starred Dan Aykroyd andRosie O'Donnell. It was universally hated by pretty much everyone. Like King, Rice hasn't had the best success with page-to-screen adaptations of her beloved work, however things have recently seemed to be on the up for King in that front. With his own Hulu show "Castle Rock" coming out in a few days (July 25), maybe Rice is on the up as well and Hulu is the exact place to push her work forward to more and new fans.
(Image via Phillip Faraone/Getty Images)
- Kevin Donaldson, YH Contributing Writer