"I Love Bekka & Lucy" Is The Bestie Series You've Been Waiting For!
Written by Brittany Taormina. Published: March 13 2017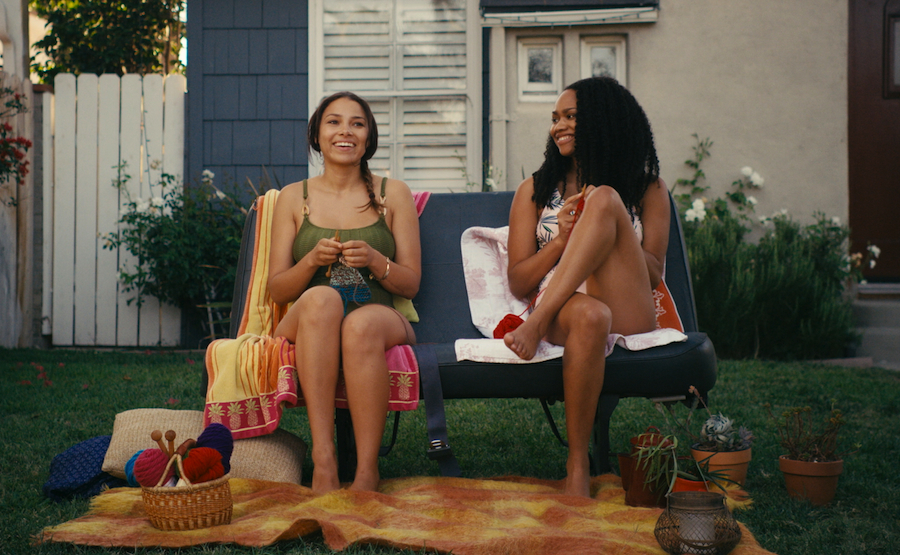 Everyone always plans to grow up and grow old with their best friend -- with a few minor bumps in the road, like marriage, boyfriends, abandoned neighborhoods, and new neighbors.
Ladies and gentlemen, if you haven't heard about the new digital series "I Love Bekka & Lucy", pull up a chair because you're about to hear an epic story. But first, let's get the background -- The series was created by writer/director Rachael Holder, who does an excellent job of bringing real-life to the screen. It was originally a short that premiered on YouTube that caught the attention of Stage 13, when mass audiences tuned in to watch. How awesome is that?
The series follows besties Bekka & Lucy, the ultimate dynamic duo, as they live together in L.A. But here's the catch: they live on an abandoned block [cue the crickets]. The friends even make jokes that no one will hear them singing at the top of their lungs. There's a funny ode to this in the opening of the series. However, things change when Lucy gets engaged and someone moves in next door. It delves into all realms of being single, in a relationship, and neighbors who were once strangers. You can check the "all the above" box from your multiple-choice sheet. It's fun, daring, diverse, and, most importantly, real.
The short form series stars Jessica Parker Kennedy (Bekka), Tanisha Long (Lucy),Alexis Denisof, and Christopher Nicholas Smith. Their on-screen chemistry is amazing and relatable. The dynamic of the cast has a comedic yet serious element that is much different from anything on TV right now. It's a must-see!
It premieres worldwide at SXSW on Monday, March 13, 7:00pm, at the Alamo Drafthouse Ritz, so if you're in Austin this weekend, be sure to check it out!
(Images via Stage 13)
- Brittany Taormina, YH Contributing Writer