"House of the Dragon" & "The Rings of Power" Fans Will Love These 6 Instagram Accounts!
09-08-2022 by Heather Van Ness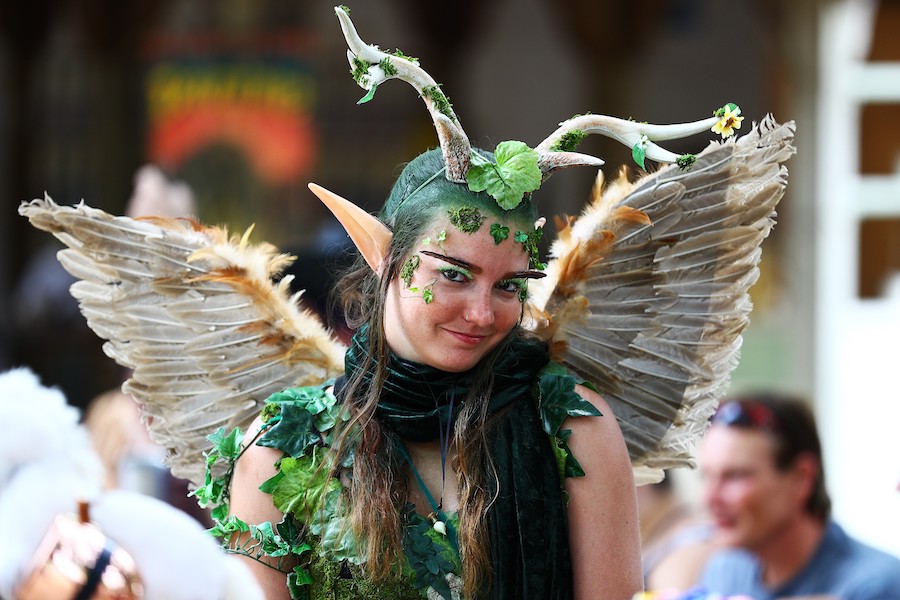 ( © Bilgin S. Sasmaz/Anadolu Agency/Getty Images)  
So you've started watching "House of the Dragon" and "The Rings of Power" and have found yourself craving more fantasy. Maybe you even wish you were a dragon prince or princess heading into battle just like your favorite fictional hero. You're not alone! These are some Instagram accounts that may help satiate that hunger for a fantastical world. 
1. Honey Sword Cosplay (@honeyswordcosplay)
Need some fantasy inspiration? Cait shares beautiful curated images on her Instagram taken throughout the world. Her recent posts are from a trip to Ireland and Italy. She is a storyteller with a gift for visual art that will transport you to a different realm. You're welcome. 
2. French Meadows  (@french.meadows)
Rebeka creates handmade corsets from her business in Portland, Oregon. French Meadows boasts sustainably-made custom corsets to further your romantic forest adventure fantasy. She posts stunning photos inspired by the cottagecore aesthetic. If you're looking for a brief romantic escape from reality, this is it!
3. It Is Known (@itisknown)
A warrior needs chain mail, no? Lucky for you, @itisknown provides handmade chain mail crafted in NYC – handwoven ring by ring! They've been featured on "Project Runway" and in Auxiliary Magazine and are the perfect addition to any fantastical photoshoot. When you visit their Instagram, you'll visit a world of badass female heroes. 
4. Incandescent Kiki (@incandescentkiki)
Kiki shares the same corner of instagram as Cait and they often appear in each other's content. Her pictures have a romantic haze to them, and she's able to introduce her audience to new and interesting characters weekly. 
5. Weekend Warrior Experience (@weekendwarriorexperience)
This account shares photos from an immersive medieval fantasy event in Taylors, South Caralina, Oct. 21-23rd, 2022. Tickets are currently sold out, but you can submit your email on their website to receive updates for future dates. This is for the folks who don't just want to watch the action on TV but want to experience it firsthand. You can find out more about their lore and guidelines for clothing and combat on their website! 
6. Fell and Fair (@fellandfair)
The one-stop shop for all things fantasy. Preparing for a photoshoot or a Ren Faire? They've got you covered. Not to mention, they post fantasy content that is sure to hold you over in between "House of the Dragon" episodes! 
"House of the Dragon" airs every Sunday on HBO, and "The Rings of Power" streams every Friday on Amazon Prime.