Have Yourself a Merry Hip-Hop Holiday!
Written by Kevin Donaldson. Published: December 25 2016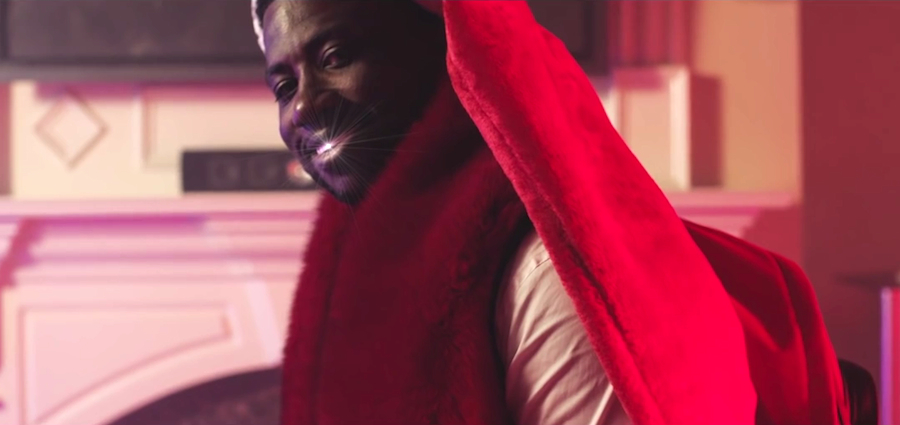 Christmas is a holiday enjoyed by all walks of life regardless of religion, but one thing that it's always had is the same songs. Sure, Bob Dylan put out an album over half a decade ago, but he just recorded the same holiday standards in his signature nasally voice. This is why I propose something old as something new to turn our attention -- hip hop Christmas music.
Recently, rapper Gucci Mane put out his third album of the year and his third installment in his East Atlanta Santa series appropriately titled The Return of East Atlanta Santa… All of this after being released from prison earlier this year on drug and gun charges. He took to Twitter to (jokingly?) express his disappointment that his new album wasn't nominated for a Grammy. He jeered at one fan for informing the rapper that the album hadn't even dropped at the time of the nominations, and told the fan, "That's not the point!" What is Gucci's point? I hope that it's spreading Christmas cheer, of course, like some other other rappers listed below (warning for some NSFW content):
Fetty Wap – "Merry Xmas"
Last year, Fetty Wap busted out of Paterson, NJ (founded by the now-popular Alexander Hamilton) and took over the game for a minute. The dude was everywhere on the radio, and even now I still hear his walrus-esque voice on the old FM and I get excited. It's only fitting that he capped off 2015 with a Christmas song wishing us all a Merry Xmas, though his walrus voice is noticeably absent:
Ludacris – "Ludacrismas"
Fred Claus may not have managed to become a Christmas classic (YET!), but Ludacris came up with one of the best Christmas rap songs that fit too perfectly as a pun on his name. There aren't many other songs out there that, when I hear it on Christmas morning, gets me more hyped than I already am for the chaos that's about to ensue that day!
Snoop Dogg – "Santa Claus Goes Straight to the Ghetto"
Ah, the early-/mid-'90s, the time that your uncle and older cousins tell you was the best time for hip-hop and your dad still argues that it's all garbage. No matter the case, Snoop and Nate Dogg and friends pushed this gem out of Death Row Records, and even though it's kind of cheesy and dorky, Snoop proves he can make anything cool. Now I just need to catch him watching "My Little Pony" and see if he makes bronies seem cool...
Run-D.M.C. – "Christmas in Hollis"
Possibly the one that started it all, Run-D.M.C. raps about Christmas in Queens, NY, as their DJ Jam Master Jay lays down a very Christmassy beat. It's a fun Christmas jam that even you're grandma could get down with.
Gucci Mane – "St. Brick Intro"
Please, like I wasn't going to end this list with Gucci. When this music video dropped a few weeks ago, it just solidified that he's probably my favorite rapper these days. He brings a certain amount of fun and joy to the game, which is probably why he's the East Atlanta Santa. Now, he isn't the first rapper to do a sample of "Jingle Bells" -- that distinction goes to Eazy-E with "Merry Mothafu[you get the rest] Christmas" -- but to me this song is far superior and has surprisingly less sexual references. Plus, there's a mannequin challenge going and it's only fitting since he's part of the song that's been the soundtrack for them:
BONUS:
DMX – "Rudolph the Red Nose Reindeer"
Naturally you don't have a best hip-hop Christmas song list without including this freestyle of "Rudolph" by none other than DMX. If you never heard this before, then here's your Christmas bonus and I'm sorry you've been deprived all these years:
(Image via OfficialGucciMane/YouTube)
- Kevin Donaldson, YH Contributing Writer