Great Shows To Watch (Because They Haven't Been Canceled...Yet!)
04-23-2022 by Jessica Espinoza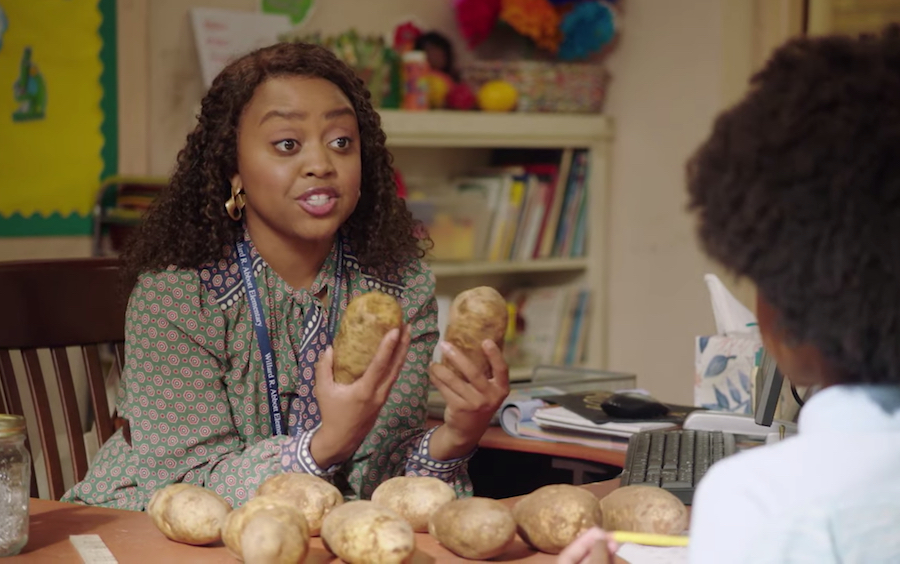 (ABC)
While the TV show production industry seems to love spewing out hundreds of new shows a year, they also seem to love cancelling and ending them abruptly. So, if you are anything like us, you don't want to get into a show only to have it leave you hanging after being cancelled.
Here are some shows that will be coming back, so you don't have to worry about starting the adventure!
1. "Abbott Elementary" (ABC)
The newest release to steal the hearts of watchers all over social media, "Abbott Elementary" is workplace comedy in the same mockumentary style as "The Office" and "Parks and Recreation", except this time set in an elementary school. The first season earned a lot of critical and audience love, and luckily it will be having a second season. The exact release date has yet to be revealed, but the show will make its return sometime in September 2022. Thank you, Hulu!
2. "Grey's Anatomy" (ABC)
This one was definitely expected, as this long-running medical drama has stolen the hearts of many and will continue to do so for at least one more season­. Season 19 has been confirmed but no word (yet) as to whether it will be its last. While this show needs a little more time to catch up on, you can rest assured that it will have one or two (or a dozen) storylines to satisfy your TV watching needs.
3. "Ghosts" (CBS)
This brilliant show, about a woman who inherits an old house and also the ability to see all of the ghosts that inhabit it, was such a hit that it was very likely to get a Season 2, and indeed it was renewed earlier this year. It is a remake of a popular British series, and it is doing almost as well here in the U.S. You have time to watch from the very beginning and catch up the story on Paramount+ before the new season release sometime in Fall of this year.
4. "Emily in Paris" (Netflix)
Even though the show was off to a rocky start and received a lot of backlash when it first premiered, "Emily in Paris" will continue its trend on Netflix's top 10 list – after an amazing Season 2–  with another season of adventures. It could be coming back as early as December 2022, so catch up with the rest of the world and see what that nail-biting cliffhanger was all about!
5 "Sex Education" (Netflix)
The show that just keeps on giving, "Sex Education" was a hit since its 2019 premiere, and thanks to that love and support, it will continue on for a 4th season. More Moordale drama is up and coming, as Netflix announced that the new season is going to happen at this year's TUDUM festival. This one is one of our favorites and we highly recommend giving it a watch; it is funny, hits serious topics, and provides the best kind of drama to keep you on your toes. The release date is yet to be confirmed but you can count on it happening sometime late this year!
6. "Only Murders in the Building" (Hulu)
This show provides us with the best of the best comedy, as legends Steve Martin and Martin Short team up with superstar Selena Gomez to solve murders -- but only in their apartment building. After being an immense hit on social media for its first season, its second season was approved by Hulu and will begin airing June 28th of this year.
7. "Yellowjackets"
This Showtime hit was officially renewed for a Season 2, and if you haven't heard of this show yet, it follows a high school girls soccer team who survive a plane crash and the trauma from that event that leads them through some dangerous paths into adulthood. After ending on the best kind of cliffhanger, the buzz around this show has only increased, so join the masses and give it a watch. You won't regret it!
Seven stellar shows that are coming back for at least one more hoorah! Do not fear being left unsatisfied or on a cliffhanger, because these shows (hopefully) will get to receive the endings they deserve as the public continues to watch!