BTS's 10th Studio Album Coming This Summer!
04-22-2022 by Zachary DePiore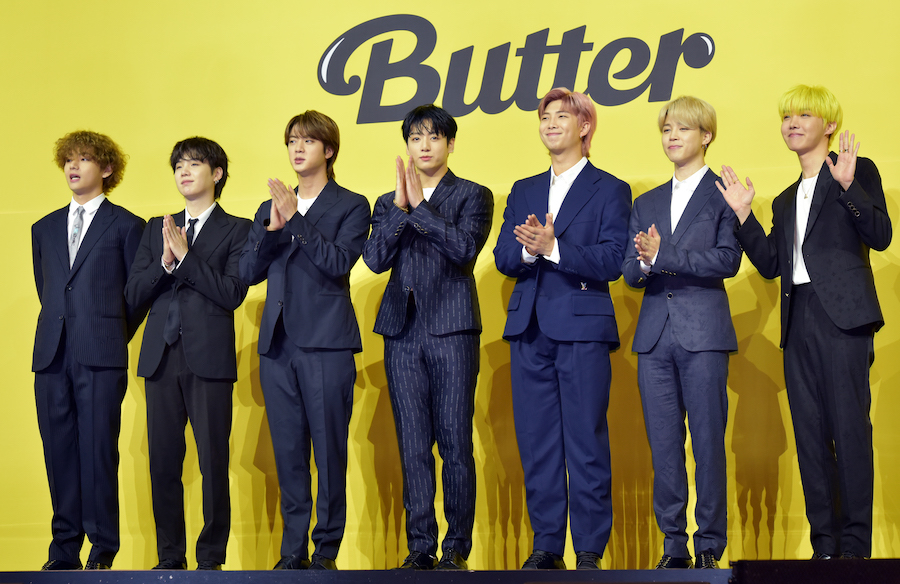 ( © The Chosunilbo JNS/Imazins via Getty Images)  
Heads up, Army! Our favorite K-Pop band BTS just announced the release of a brand new studio album! This announcement comes at the end of their string of Permission to Dance on Stage concerts, specifically their very last show on the 16th. The day after this performance, the band's official Twitter page posted this message:
The title of the upcoming album will be We Are Bulletproof, and it will debut on June 10th of this year! This will be their 10th studio album and will most likely be their last project before the members fulfill their mandatory military service for their country. They are due to serve at the end of 2022.
Since their inception in 2013, BTS has had a prolific output, releasing 5 Korean-language albums and four Japanese studio albums in that time. The last 3 of these were all released in 2020. BTS became a worldwide phenomenon when they released their EP The Most Beautiful Moment in Life, Part 1 in 2015, and their popularity has only continued to grow as they became the first non-English artists to make it onto the Global Artists Chart in 2018. They were then listed by CNN as one of the most influential artists of the decade. NBD!
Their success has continued with their current string of concerts, and the live screenings of Permission to Dance on Stage: Seoul have globally grossed over 32 million dollars, the largest gross of any live cinema event in history! In North America alone, it has grossed over 6.2 million dollars!
While the future of the band is uncertain, BTS has left an enormous impact in global pop culture. They have been one of the driving forces responsible for bringing K-Pop over to America and the world at large. This is an amazing accomplishment, and the world is excitedly waiting for We Are Bulletproof!