Four '90s Movies To Binge On A Rainy (or Snowy) Day!
Written by Brittany Taormina. Published: January 12 2017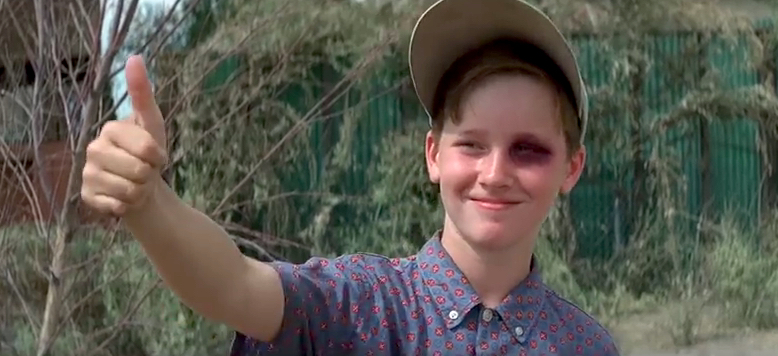 All around the country right now, if it's not snowing like crazy, it's raining like crazy! And that's a perfect time to get into your favorite pair of PJs, grab a hot cup of something, and get comfy cozy on the couch. There are so many movies that you could watch, but come on, we know you're going for your favorite '90s flick. Here are 4 '90s movies to binge if you're stuck inside on a rainy or snowy day!
1.She's All That (1999)
The movie that made us all fall in love with Freddie Prinze Jr. follows a group of teens and how they are dealing with life and the cost of popularity. Things get tricky when bets are placed and graduation is just around the corner. We know that song is stuck in your head just reading this -- you know the one I'm talking about!
2.The Mighty Ducks (1992)
Who doesn't love a good game of hockey? The film that stars Emilio Estevez and Joshua Jackson became everyone's favorite back in the day and even inspired the name of a real-life NHL team! Through our favorite group of kids and their love for hockey, we learn that a team is something you belong to. And who could forget Charlie's awesome triple deke at the end of the film? EPIC! "Quack….Quack…Quack…Quack."
3.Titanic (1997)
Ever sinceKate Winslet and Leonardo DiCaprio brought this epic/tragic story to life, it's stayed with us for 20 years and continues to be a classic -- I guess you can say, our hearts will go on. It was the most expensive film ever made at the time and took home 11 Oscars!
4.The Sandlot (1993)
We're going back in time -- to go back in time. This was made in the '90s but takes place in 1962, and as far as I'm concerned, it is the ultimate baseball film. A group of kids' summer turns into a crazy adventure when a baseball signed by The Great Bambino himself,Babe Ruth, is hit over the fence into beast territory. "Remember kid, there's heroes and there's legends; Heroes get remembered, but legends never die."
What's YOUR favorite '90s movie?
(Image via 20th Century Fox/YouTube)
- Brittany Taormina, YH Contributing Writer