FIRST LOOK: Season 2 of "Best Friends Whenever" Gets the Royal Treatment!
Written by Mike Dolzer. Published: July 07 2016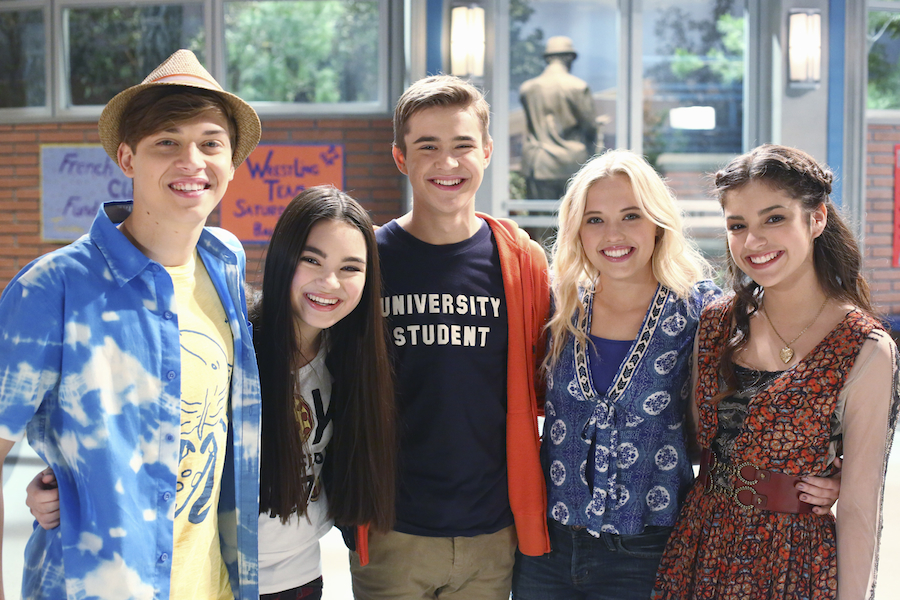 The time traveling twosome of Shelby and Cyd are back in action starting July 25 at 8pm on the Disney Channel! This season of "Best Friends Whenever" will see the dynamic duo joined by Princess Daisy (Bryana Salaz from "The Voice"), a royal girl who travels from the 16th century and has no desire to go back. Shelby and Cyd, alongside their BFFs Barry and Naldo, team up to help Princess Daisy uncover the truth about her regal past and fit in with modern society. Get your FIRST LOOK at the new season below!
The series stars Landry Bender as Cyd, Lauren Taylor as Shelby, Gus Kamp as Barry,Ricky Garcia as Naldo, and identical twinsBenjamin and Matthew Royer as Bret and Chet.
Season 2 kicks off with a week-long premiere event on Disney, with a new episode every night at 8:00! The episodes range from the girls taking Daisy on an epic mall outing to the two going back in time to their 6th grade dance in hopes of a better outcome (we've all been there, amirite?).
We can't wait for our favorite time travelers to return to the small screen and get into more wacky adventures! In the meantime, though, check out our visit to the set below!
(Photo via Disney Channel)
- Mike Dolzer, YH Contributing Writer