Female Artists Shine at Cannes!
Written by Sarah Osman. Published: May 31 2017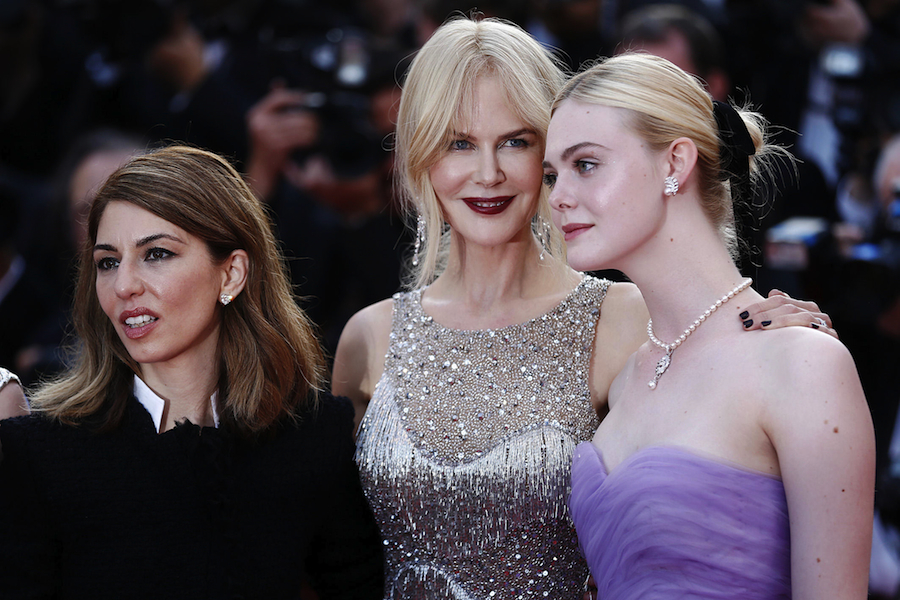 The Cannes Film Festival scored one for gender equality this year by awardingSofia Coppola the award for Best Director. She is the second woman in Cannes history to do so, the first being all the way back in 1961 when the award went to Soviet filmmakerYuliya Solntseva for her film, The Chronicle of Flaming Years. Coppola won for her film, The Beguiled, which is decidedly female-centric. The film stars some of Hollywood's finest actresses, including Nicole Kidman, Kirsten Dunst, and Elle Fanning. The Beguiled focuses on a girls school during the Civil War, where their world is shaken when a wounded Union soldier (played by Colin Farrell) shows up. The women's relationships are tested as the girls get used to their handsome new guest.
Coppola was not the only shining star at Cannes. In addition to The Beguiled, Nicole Kidman starred in a total of four films at Cannes (two of which were directed by women). She won a special 70th anniversary award, and was extremely honored to do so. In a recorded message to accept the award, she spoke about the lack of female directors, and how even though there are a few more, there are not nearly enough. And she is right -- this year's festival included more work from female directors than any previous festival, but the math still works out to only 15% of the only 19 films featured. Meanwhile, German actress Diane Kruger won Best Actress for her first German starring role, In the Fade, a film that focuses on the horrors of terrorism.
While women finally received some much needed recognition at Cannes, many female filmmakers and actresses acknowledged that women still have much to fight for in Hollywood. Kruger stated that, in America, she has not been paid as much as her male co-stars (while she has in France), and Cannes Jury Member Jessica Chastainnoted that the portrayal of women in the films of Cannes was "disturbing", saying that most of the female characters lacked authenticity, and that this may be due to how few female filmmakers there are.
Women do still have quite a bit to fight for in terms of equality, but the celebration of women at this year's Cannes (albeit small) shows that women may be finally getting the recognition they deserve. We ladies need to ensure that we keep up the fight until both genders are equally represented -- and compensated.
(Image via KIKA/WENN)
- Sarah Osman, YH Contributing Writer