Everything We Know And Want From 'Legally Blonde 3'!
10-28-2020 by Andi Ortiz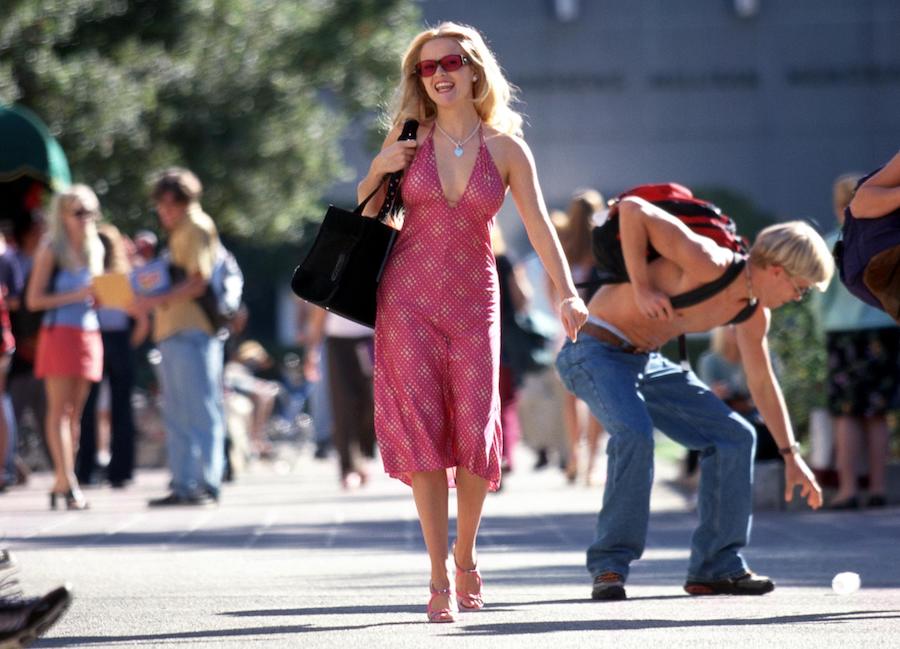 ( © Tracy Bennett/MGM Pictures/Getty Images)  
Start stretching kids, it's time to bend and snap once more.
The latest virtual cast reunion to come out of 2020 was a big one, with the cast of Legally Blonde coming together after almost 20 years to benefit World Central Kitchen.

The occasion was marked by nostalgia, lots of laughs, and a bit of news! Elle Woods herself, Reese Witherspoon, couldn't resist sharing some good news, FINALLY giving us an updated release date for Legally Blonde 3.
Unfortunately, that's all we got word of for the next installment. But that's not all we know to date. Here's what we know for sure:
1. Legally Blonde 3 Officially has a release date
The film was originally expected to begin pre-production in May of this year but then, well, you know what happened. Now, according to Witherspoon,Legally Blonde 3 will officially be coming to our screens in May 2022.
Two years seems a long time to wait, but technically, we've already done it. Witherspoon first confirmed that the threequel was in the works on her Instagram back in 2018. We've made it this far, what's a bit more of a wait?
2. The script exists
Luckily, we only have to wait for the cast to have the ability to start shooting because the script already exists. Said to be "So full of fashion. So full of awesome feminist ideas," the script has been ready since 2019, according to Witherspoon.

3. Who's signed on?
The script for Legally Blonde 3 will undoubtedly be a masterpiece, as it's coming from none other than Mindy Kaling, teamed up with "Brooklyn Nine-Nine" creatorDan Goor. Obviously, we'll still have our Elle Woods, but Witherspoon has also hinted that some of our OG faves will return as well. Jennifer Coolidge is reportedly attached to return as Paulette, while Luke Wilson, Matthew Davis, and Regina King (who played Grace in Legally Blonde 2) have all said they'd happily return for another movie as well.
At this point, that's all we know for sure. But the list of what we want? That's a bit longer, but we'll try and narrow it down. Here's what we'd like to see in Legally Blonde 3:
1. Any and every OG character
Listen, even if it's just for a quick cameo, any and every star of the first two Legally Blonde movies should be allowed to return if they want to. Are Timothy and Reena happily married? How are Sid and Bruiser's mom? Is Vivian Elle's vice president? What's Chutney doing, post-prison? We really don't need Warner, but fine, let him play too. The Blonde universe is vast, and we want an Avengers-level team-up.
2. President Elle Woods
When last we saw Elle Woods, she was driving past the White House with Emmett, hinting that that's where she'd like to live. And honestly? It's where she belongs. We need to see what a world with Elle Woods as president looks like – preferably in her second term, because we all know she'd win reelection.
3. Baby Woods
It's entirely possible that Elle decided to focus entirely on her career and not have kids. And if that's the case, we'll be just fine with it. But if that's not the case, we absolutely need to see what Elle and Emmett's kids are up to. In fact, let Witherspoon's own daughter Ava Philiippestar as Elle's daughter! She's the spitting image of her mother and, as Selma Blair pointed out during the virtual cast reunion, Ava was on set every now and then during filming of the first film. It's the circle of life.