Elizabeth Banks to Take the Helm of 'Pitch Perfect' Sequel!
Written by Amanda Baltazar. Published: January 31 2014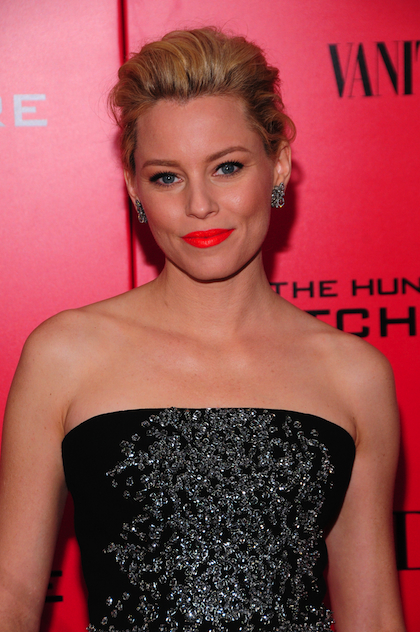 Better get your vocal warm-ups ready and start polishing up your harmonies, because Pitch Perfect 2 is most definitely in the works, and none other than the talented and beautiful Elizabeth Banks will be directing the sequel!
Before we continue, let's throw it back to one of my favorite performances from the first movie:
Banks produced and starred in the first installment, along withAnna Kendrick, Rebel Wilson,Skylar Astin, Brittney Snow, andAnna Camp. 
Don't worry,Pitch Perfect 2 is in good hands. Banks has directed a few short films as well as her first feature, Movie 43, last year. She made her acting debut in Surrender Dorothy in 1998 and picked up small roles since then. She made her big break in Seabiscuit, starring Tobey Maguire, and in 2005, she found her niche in comedy with her role as Beth inThe 40-Year-Old Virgin. She became a household name, though, in 2012, when she donned the crazy Capitol fashions for the role of Effie Trinket in The Hunger Games.
Check out our interview with Elizabeth at the YH Studio!
This beautiful, blonde bombshell is more than just a pretty face. She's hilarious, smart, talented, and she's connected though every piece of social media you can think of!
You can find every thing Banks has been working on and much more on her website.
Elizabeth Banks and Pitch Perfect 2 are a perfect match! You know why? This video will show you why. This girl got some pipes. The song makes no sense, but girl can sing:
Maybe Elizabeth Banks will sing in the second movie? We can only hope!
(Photo via Dan Jackman/WENN)
- Amanda Baltazar, YH Staff