David Dobrik's New App Dispo Recreates That '90s Disposable Camera Experience!
03-11-2021 by Morgan Glicksman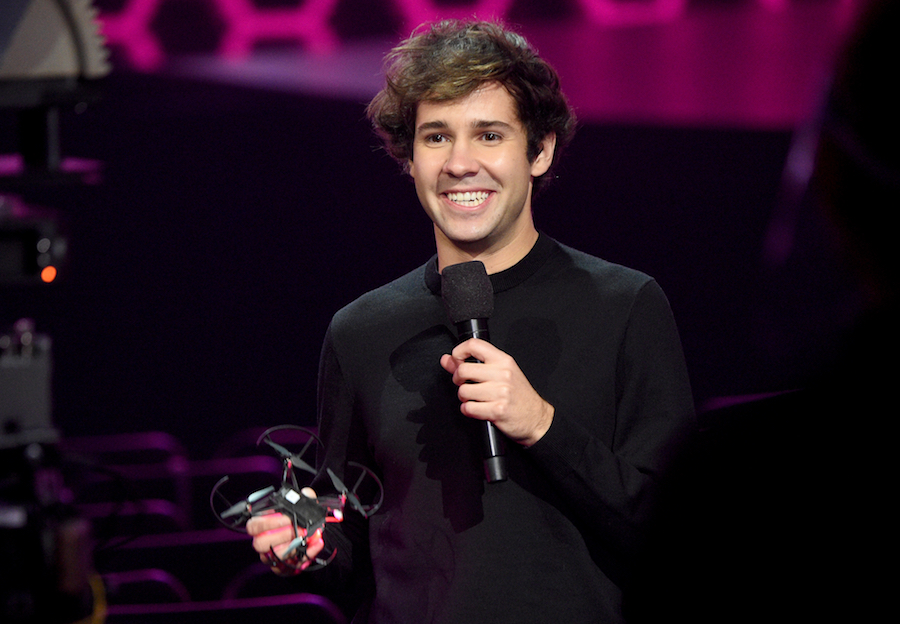 ( © Kevin Mazur/AMA2020/Getty Images for dcp)  
If you feel like there are so many new apps and trends circulating the internet these days and you just simply can't keep up, then you're not alone and also you're in luck — we're here to break it all down for you. First there was TikTok and then Clubhouse, but now there's another new app that should be on your radar too: Dispo. 
Dispo is a new app by Viner-turned-YouTube star David Dobrik. If you're been online lately, then you've probably noticed that pictures taken on disposable cameras are making a comeback and quite literally taking over social media. Recently, some of your favorite celebs have been uploading their disposable camera pics to Instagram, and some, like Tana Mongeau(@tanatookthese) and David Dobrik (@davidsdisposable), have even created second accounts dedicated solely to these types of photos. You might even remember the iconic disposable camera photos thatFrank Ocean took at the Met Gala in 2018.
Everyone wants these retro '90s vibe photos, but disposable cameras are getting more and more expensive. Not to mention, getting the photos developed is an added cost and it can take a while. Well, David Dobrik is creating a free solution. His new app, Dispo, allows users to take pictures on their iPhones that look like they were taken on a disposable camera. 
You may have heard of his previous disposable camera app called David's Disposables that was released in 2019. Well, that app did so well that it turned into Dispo, a newer, revamped version of it that is part social media network too. As with the first app, users can take photos, but they have to wait for them to be "developed" overnight and they become available at 9am the next morning. 
Dispo takes it to a new level, though. Once your pictures are developed, you can keep your photos private or you can upload them to your shared rolls where each user has a profile. So, it's sort of like VSCO. 
The bad news is, like Clubhouse, there's an element of exclusivity. Users have to be invited to join the app by an existing user. 
Sill, the app is growing — and fast! The co-founder of Reddit is a big investor and it's already being valued at $200 million. As of today, the app is already among the the top 10 free photo and video apps in the app store. 
What do you think? Will Dispo become the new Instagram?