Cosplay Power Dominates Stan Lee's L.A. Comic-Con!
Written by Sarah Osman. Published: November 01 2017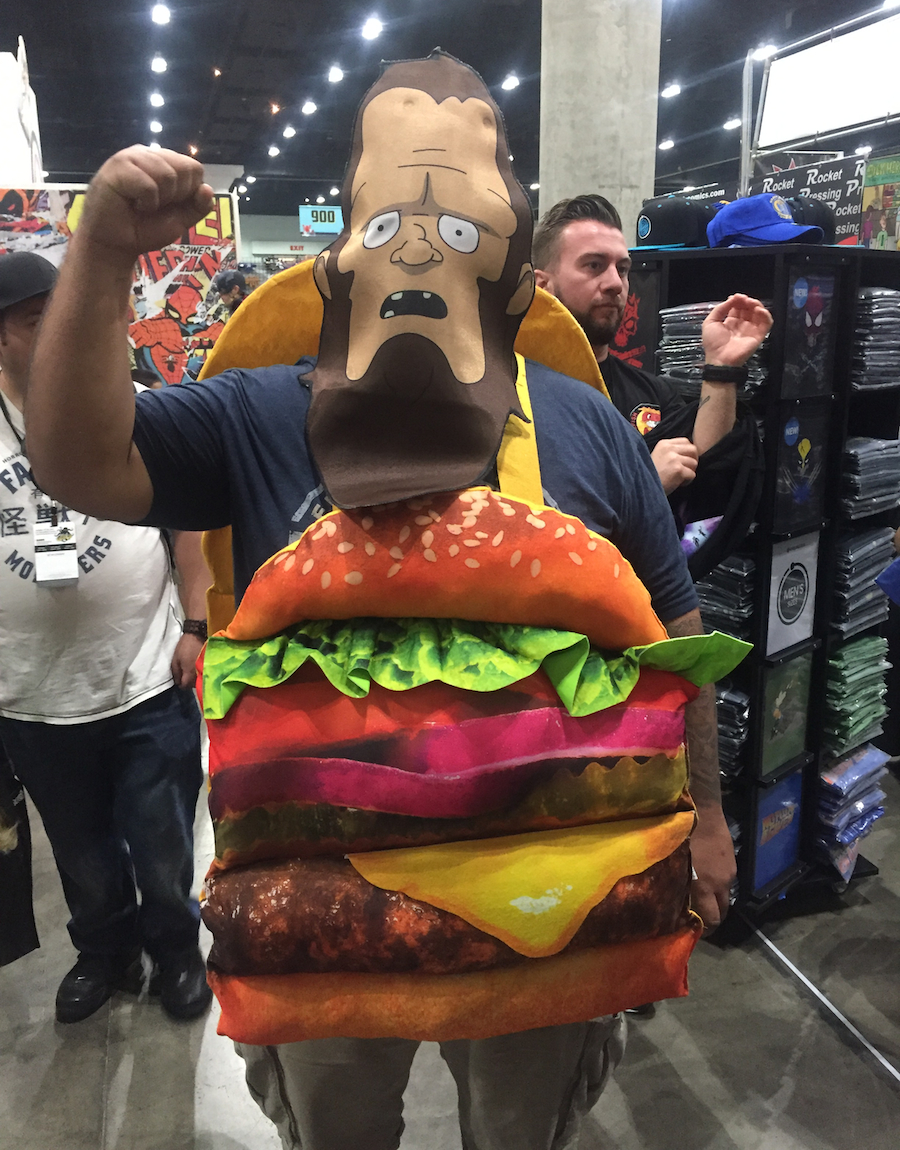 This past weekend, superheroes, Disney princesses, Jedis, and Reptar were all present at Stan Lee's L.A. Comic-Con, which took place at the L.A. Convention Center. The cosplay was on fire this year, as we encountered some truly creative ensembles.
Throwbacks to the '90s Nicktoons were in full swing, as we encountered numerous Quailmen, a Rocko, and my personal favorite, Reptar:
As usual, there was quite a lot of Disney love...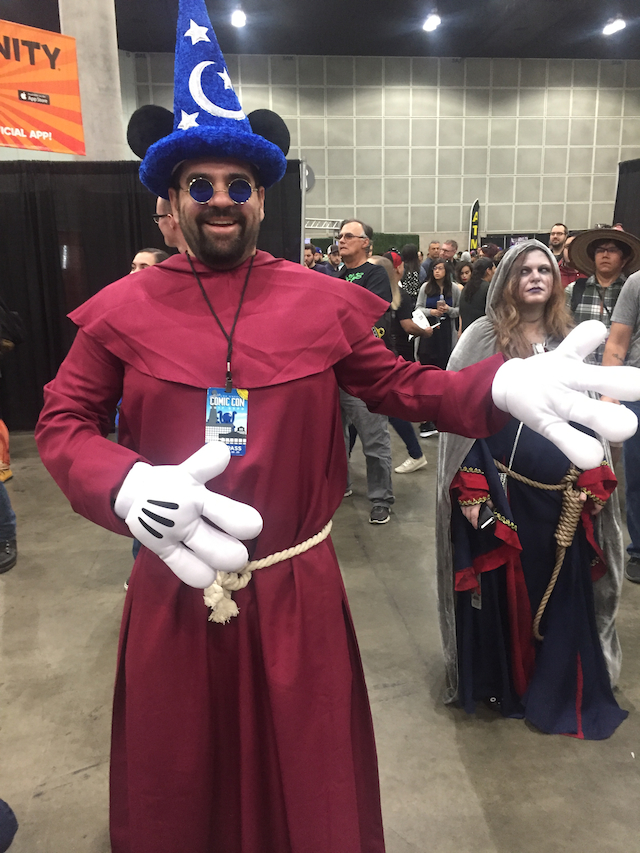 Sorcerer Mickey... sans brooms... getting photobombed by our own Editor Katie Marzullo!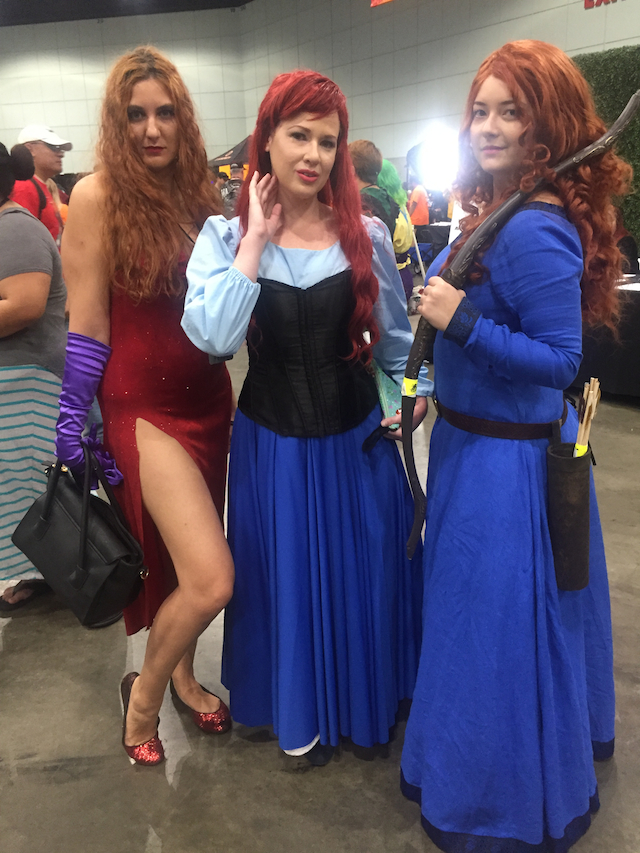 We represented the fiery redheads of Disney
And even puppies got to join the fun!
Krypto, is that you??
Of course, the best cosplay are the ones that reinterpret established characters in new and fun ways, like this take on Wonder Woman: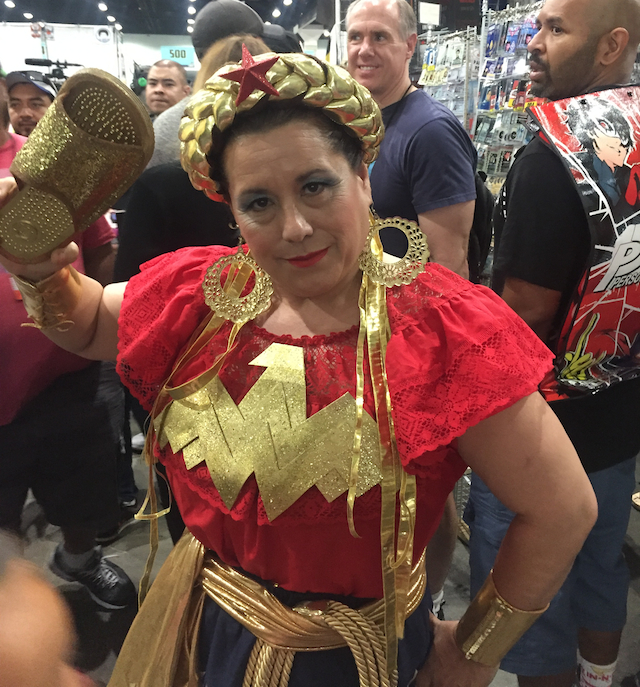 Don't mess!
In addition to all of the exquisite cosplay, L.A. Comic-Con featured a number of celebrities and special guests, including: Stan Lee (of course); The Rock, promoting his new take on Jumanji; Tara Strong; "iZombie" star Rose McIver;Drew Carey; the original Robin himself,Burt Ward; the one and only Tommy Wiseau; and the original ladies of G.L.O.W. The Black Eyed Peascame together to play the annual masquerade and promote their newcomic book, and a number of TV shows held reunions, including "Sabrina the Teenage Witch", "The Powerpuff Girls", and "The Fairly Oddparents".
This year's L.A. Comic-Con also focused a bit more on comics featuring minorities. Darryl ("DMC") Matthews McDaniels, one of the original pioneers of hip-hop, has his own comic book series; instead of rocking the mic, he teaches junior high English by day and fights crime by night. In addition, a panel was held on Latinx Creators and the rise of Latino characters in comics. Considering our current political climate, it's refreshing to see a little variety in comics.
Did you go to L.A. Comic-Con? If so, send us a few of your best pics!
- Sarah Osman, YH Contributing Writer