Comedy Central's "The Other Two" Perfectly Captures Internet Influencer Culture!
Written by Meg Spaulding. Published: March 01 2019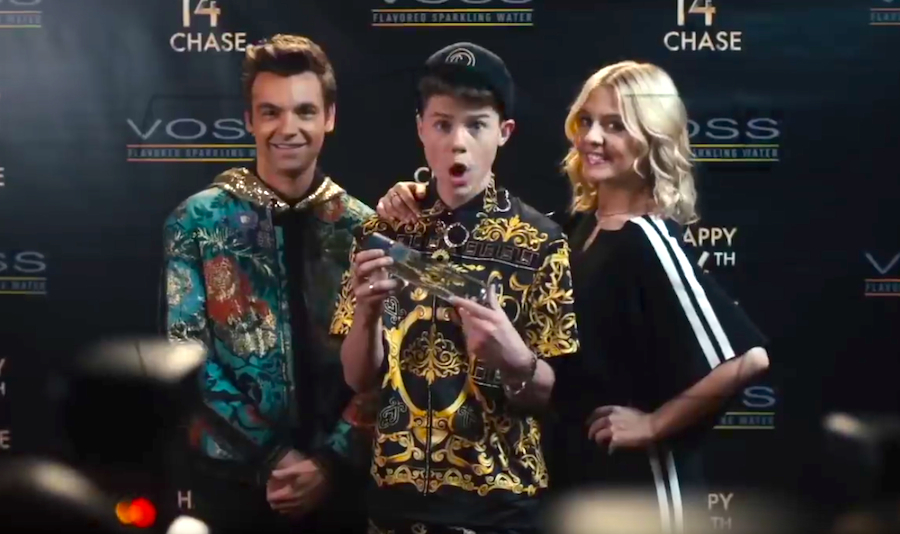 Jacob Sartorius, Justin Bieber, Matty B Raps... These three pop stars share a similar story to ChaseDreams, the 13-year-old YouTube star from the show "The Other Two". "The Other Two" is a brand new show on Comedy Central that follows the lives of Chase's older siblings as they attach themselves to their brother's new stardom. If that premise sounds interesting, I promise it's even better than it sounds. "The Other Two" is funny, unique, and super relevant to those of us caught between the labels of "Millennial" and "Gen Z".
Not many shows accurately capture the breezy fluctuation of life as a young person today. (Check out "Search Party" for another great example.) Even fewer capture the unique phenomenon of becoming famous on the Internet at a young age. "The Other Two" is a rare glimpse into the world of being an Internet personality that's attracting more and more hopefuls. You can thank the young creators of the show,Sarah Schneider and Chris Kelly, for its understanding of Internet culture. These former co-head writers of "SNL" also channelled their own experiences into their new show—Chris Kelly really worked as a waiter at an Italian restaurant where his boss proudly told him and his other gay co-worker that he watched Brokeback Mountain.
Case Walker, who plays the rising star ChaseDreams, was discovered by the show's creators on musical.ly. He looks just like you'd expect him to, and he has enough charm to make the lyrics "I wanna marry you at recess" sound believable. I know it's satire, but "Marry U at Recess" could really go places. Chase's older brother, Cary, is an aspiring actor whose recent callback for "Man At Party Who Smells Fart" is his biggest break so far. Chase's sister Brooke used to be a professional dancer but is now a squatter in the houses she works for as a real estate agent, until she becomes Chase's "personal assistant". She and her brother jump on board the Chase train, hoping to ride his coattails to the top. Poor Chase is too sweet and too excited by fame to say no to his siblings, and especially to his sketchy manager Streeter who is obviously looking out for himself above anyone else.
Besides being really, really funny, this show has the power to hit you right in the heart from time to time. Check it out if you want to laugh along to one of the craziest ideas that's not actually that crazy—with apps like musical.ly and TikTok, YOU too could be the next big star. Or the next big star's older sibling...
(Image via Comedy Central)
- Meg Spaulding, YH Contributing Writer