Clear Your Calendars, November Is The Month of Movies!
Written by Kyla Killackey. Published: November 09 2018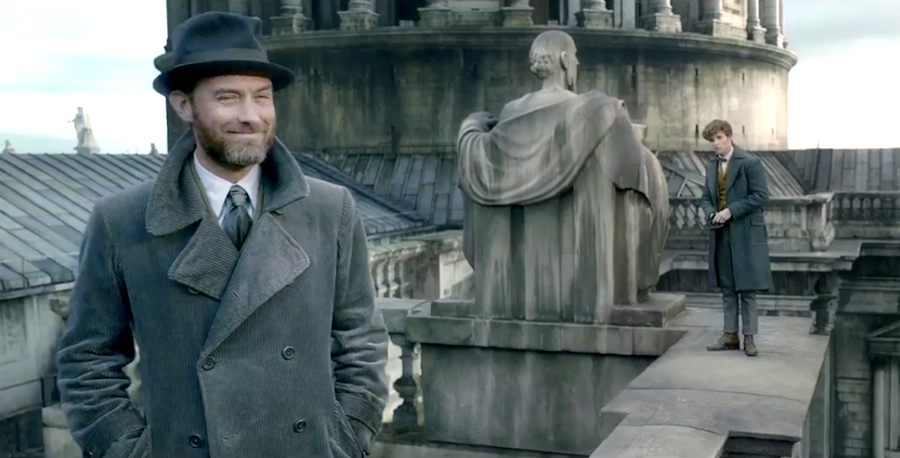 November's movie lineup is coming through big and giving us the perfect excuse to cancel all our plans in this chilly weather. Here are all the big titles hitting theatres this month. My bank account is about to take a hit...
Bohemian Rhapsody (November 2)
Queen. Need I say more? If you seriously need more convincing to see this, then I don't trust you but fine:Rami Malek as Freddie Mercury, all our favorite tunes, and one of the most iconic rock shows in history. I would advise booking your tickets ahead of time.
The Nutcracker and the Four Realms (November 2)
This trailer alone is a crazy ride so I can only imagine how epic the whole movie will be. The Nutcracker is Disney's twisted take on the classic tale, and with an all-star cast that includesMackenzie Foy, Keira Knightley,Morgan Freeman, and Helen Mirren, it's looking like it will be quite the spectacle. The Nutcracker is giving me the Christmas cozies already.
Dr. Seuss's The Grinch (November 9)
I'm not sure who decided we needed another version of The Grinch but I'm not mad about it (especially because the Grinch himself is voiced by THE Benedict Cumberbatch). You guys know the story, there's really not much more I can add here.
Instant Family (November 16)
Ugh you guys, I saw an early screening of this, and let me just say, my emotions have never been such a mess. I loved every second of it. I mean, really, there is just nothing better than watching Mark Wahlberg be a dad. That's a fact, don't @ me. If you don't believe me, just go see this movie.
Fantastic Beasts: The Crimes of Grindelwald (November 16)
It just isn't November if there's no Harry Potter movie, and this one is gunna be big. Our angel Eddie Redmayne is back as sweet Newt, who is tasked with taking down the evil wizard Grindelwald (Johnny Depp). And did I mentionJude Law is joining the squad as young Dumbledore? It is sure to be a confusing time for my hormones.
Widows (November 16)
HAVE YOU SEEN THIS CAST??? Viola Davis, Michelle Rodrigues, Liam Neeson, Daniel Kaluuya… I could go on!!!! This is about 4 badasses who band together to finish their husbands' last failed heist. November 16 has never felt so far away.
Ralph Breaks The Internet(November 21)
Ralph and Vanellope take on the horrors of the Internet world, but I think we all know the real reason we're going. All the Disney Princesses. In one room.
Creed II (November 21)
This trailer gets me going. I feel like I could take on Viktor Drago myself after watching this, so if you need some motivation, look no further. Michael B. Jordan is back and looking like a snack and a half. Beware, they keep throwing in scenes of him holding a baby and no one prepared me for that so please bear with me while I recover. There are lots of muscles and very little clothes, and I'm sure there is also a very interesting plot, but honestly does that even matter at this point?
So there you go. Clear your calendars because we're about to have a busy month.

(Image via Warner Bros. Pictures)
- Kyla Killackey, YH Contributing Writer