Catching Up With: "Dr Ken" Star Albert Tsai
Written by Sarah Osman. Published: October 21 2016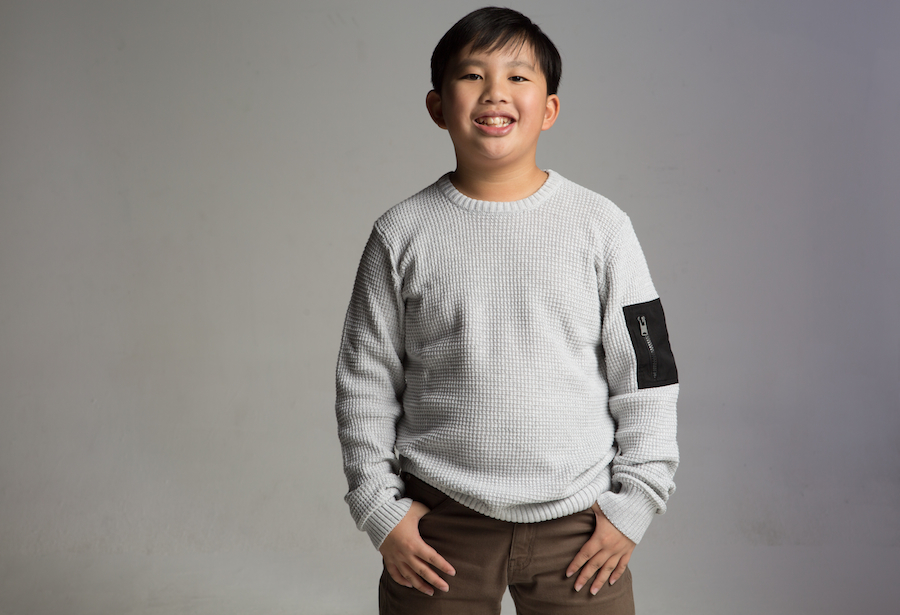 The last time we chatted withAlbert Tsai, he was breaking out on the gone-too-soon ABC comedy "Trophy Wife". Though the show was cancelled after only one season, all was not lost for this young star-on-the-rise! These days, you can catch him on ABC's hit comedy "Dr. Ken" playing the titular Dr. Ken's (Ken Jeong) son, Dave, who is highly intellectual, sassy, and a bit off- kilter. "Dr. Ken" is headed into its second season, where the quirky Park family will embark on some new adventures.
Although Albert is still fairly young, he has already his mark on the entertainment world. "Trophy Wife" was his first big role, earning him a nomination for Best Supporting Actor at the 2014 Critics' Choice Television Awards. Since then, he has won the hearts of numerous publications, including Entertainment Weekly andThe Huffington Post.
During our chat, Albert filled me on what will happen to Dave in this season of "Dr. Ken", what it's like to film in front of a live studio audience, and which Harry Potter house he would be in!
YH: Can you tell us a bit about what will happen to Dave in this season of "Dr. Ken"?
AT: There's so many new and fun adventures for Dave in this season. For example, we have a fun crossover episode with "Shark Tank" coming up, where Dave goes on "Shark Tank". That was so much fun to shoot and it was great. I can't wait for the audience to see it! I've personally always been interested in business, and I read Forbes. It was just so fun to shoot. Dave's product -- Dave's invention is basically a blanket with two leg holes cut out. I think it's designed that if  you are just sitting in bed, and all of a sudden you get too hot, you can now just poke your legs through. I can understand the need for that invention. Also, the Halloween episode in this season is really big. It's a traditional Korean folklore ghost story. There's gonna be special effects, stunts, crazy costumes, and crazy makeup -- the whole deal. Also, Ken Jeong's daughter,Zooey, plays Dave's stalker-turned-girlfriend, Emily. She was great to have on the show and was so much fun. At first, Emily stalks Dave, but it turns out that Dave liked her around, so then they became boyfriend and girlfriend. It's really fun. And stay tuned for the Christmas episode!
YH: Is there anything about Dave that you relate to?
AT: I think Dave is a really funny character. He loves to read; you always see him reading books, and we have that in common. I love to read. One of my favorite books he reads is the Harry Potter series. I love Harry Potter. Dave is also apparently a Harry Potter fan, so we have that in common as well.
YH: Do you know which Harry Potter house you would be in?
AT: I actually took a few online tests, and I was in Hufflepuff. I'm always in Hufflepuff.
YH: So you have mentioned that you enjoy reading. Are you currently reading any books?
AT: I just finished the new Harry Potter book [The Cursed Child], which is about Harry's son. I was reading theRick Riordan series, which is the Percy Jackson series. I really liked that one. That was also great. They're all about Greek mythology. There is some great stories in there. I like to read non-fiction as well. My favorite subjects in school are history, geography, and science, so I like to read those. I also like to read biographies as well. I just like reading in general.
YH: What is it like to film in front of a live studio audience? Has anything odd ever happened to you while filming?
AT: It's great to have a live audience. We have live tapings every Tuesday. I love the energy. The audience brings such an energy to the show. It's like a test run because if our joke gets a big laugh with the audience, we know that it will get a big laugh on TV, but if it doesn't, then it's a problem. I used to do single-camera on my previous show, "Trophy Wife". We went on location, but we didn't do live tapings.
YH: Do you have a preference between the two?
AT: I like both. Single camera, you can have more location shoots and stunts. There is a bit more effort, which can be really fun. When you go on location, you can go to some really cool places sometimes. But I also love multi-cam because having the audience there is just so great.
YH: Have there been any real funny moments working with the cast?
AT: Oh, well, this ties in with the previous question if anything odd has ever happened, because this is pretty odd. Last season, there was a joke in the script where I had to fall asleep. In between takes, when they were changing camera angles, and no one was talking to me, I actually fell asleep. The director woke me up and I was like "whoa!" [laughs] Then it became a bit like method acting. I was supposed to fall asleep, and then I actually fell asleep.
YH: You have traveled quite a bit. What has been your favorite place to travel to, and where would you like to go to next?
AT: I love Europe. Europe is great. I've been to Germany, Austria, Switzerland, and the U.K. I have also been to Chicago and New York. I love those cities. I would like to go to northern Europe. I think that would be cool. I would like to go to Denmark, because I love history.
Be sure to check "Dr. Ken" Friday nights at 8:30pm on ABC, and keep up with Albert on Twitter!
(Image via Ryan Orange Photography)
- Sarah Osman, YH Contributing Writer