Cast Revealed for 2nd Edition of "RuPaul's All Stars Drag Race"!
Written by Katie Marzullo. Published: June 18 2016
I'm just gonna say it: "RuPaul's Drag Race" is probably one of the best shows on TV. At the very least, it's the best reality show. I'm not a fan of reality TV in general, but I will completely devour any reality show that involves talented people being creative and making cool things (see also: SyFy's "Face Off" or HGTV's "Flip or Flop"), and if we learn something in the process, all the better! RPDR gives us both – it highlights the most fierce and talented drag queens in the country and also teaches us about love, acceptance, and being the best possible you. What's not to love? Can I get an amen??
RPDR has been around for 8 glorious seasons so far, including an All-Stars edition back in 2012, and now, Ru and her Gurls are ready for another round of returning contestants to give them a second chance at drag glory! The stars of All-Stars 2 were just announced, so let's break them down, shall we?
Alyssa Edwards (6th place, Season 5)
She doesn't get  "cute"… she gets drop-dead gorgeous! Alyssa is a pageant queen who runs her own dance studio, and her Texas attitude and makeup skills make her one of the most stunning queens to ever grace Ru's runway. A long-running feud with a fellow contestant was ultimately her undoing, but hopefully with that distraction out of the way, she can focus and take home the crown this time!
Coco Montrese (5th place, Season 6)
…or not! Coco was the other queen with whom Alyssa was feuding. Their fallout in the pageant world and confrontations on RPDR have become notorious, but from what I understand, they have smoothed things over. Well, I guess we'll find out soon enough if that is true!
Tatianna (4th place, Season 2)
Tati was a major underdog and got a lot farther than most expected, having a not-quite-so polished look and relying on her killer figure and prettiness to get by. But honestly, I always thought she deserved more credit. While she is undeniably gorgeous, she is also extremely charismatic, and she did grow and evolve quite a bit during her original run on the show!
Ginger Minj (runner-up, Season 7)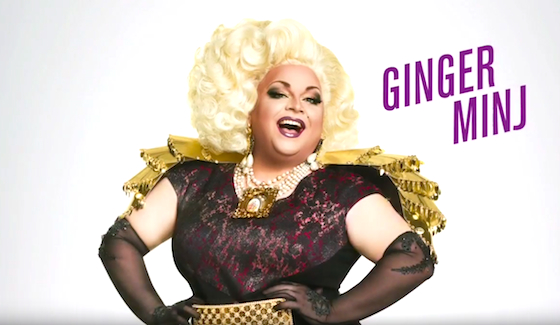 Ginger was a finalist in what was, admittedly, a rather week season. Of all the queens that made the top 3 that season, she was a big fish in a small pond (no pun intended – big queens represent!). While cute and vivacious, she will have to pull out all the stops to stand out amongst these other all-stars!
Roxxxy Andrews (runner-up, Season 5)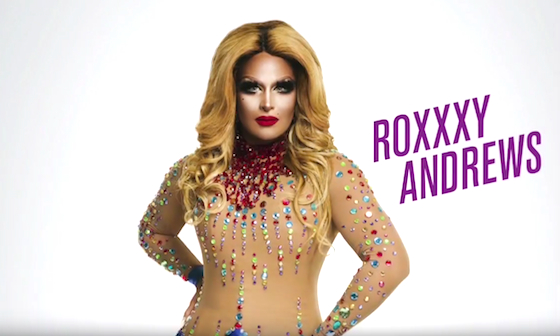 Another former finalist, Roxxxy was not one I expected to go so far. Another pageant queen, her aesthetic never really jumped out at me, and her attitude definitely left much to be desired as well. But she did wear an entire second wig underneath another wig once, so that was pretty rad.
Katya (5th place, Season 7)
There's a reason she was voted Miss Congeniality, y'all. Katya's whimsical but authentic nature, coupled with her playful drag, made her one of the standouts of her season. Follow her on Instagram to understand… or not…
Detox (4th place, Season 5)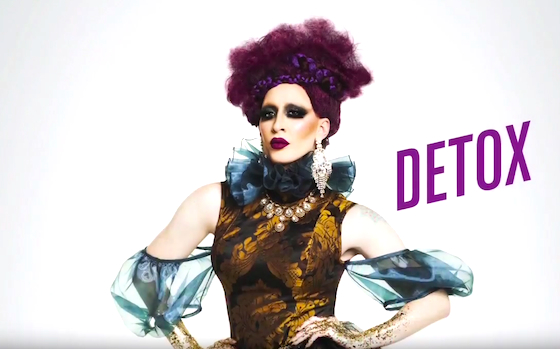 Detox is a rare bird – she's talented, she's polished, AND she has her ish together. You'd be surprised what a rare combo this is. Although the judges accused her of coming off too cold, I disagree; I just think Detox is so level-headed that she doesn't need to act a hot mess to seem authentic. She's the real deal, and I wouldn't be surprised if she took it all the way this time around.
Alaska (runner-up, Season 5)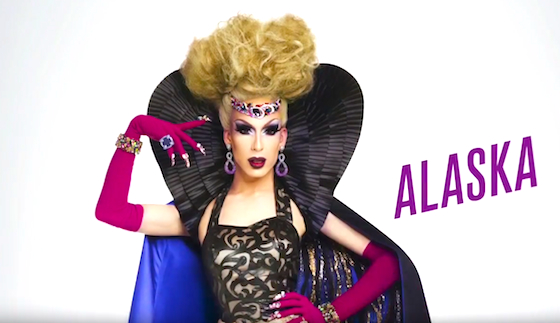 I would tune in to this season for Alaska alone, folks. Seriously. Alaska's drag aesthetic is very tongue-in-cheek, and her humor is certainly not for everyone, but I am here for all of it. Her former boyfriend,Sharon Needles, actually won in her season, so Alaska had a lot to live up to when her turn came – and indeed she showed the world that she wasn't just "Sharon's boyfriend"! So glad to have her back.
Phi Phi O'Hara (runner-up, Season 4)
Sigh. Okay, so here's the T on Phi-Phi – GORGEOUS, both in AND out of drag (I respect that so much), but also has a HUGE chip on her shoulder. Not cute. She was the designated "villain" of her season, and she got taken to task big time on the reunion show for it. She admitted to feeling bad about how she conducted herself while a contestant, and I for one hope she was being genuine because I would like to be able to root for her. It will also be interesting to see how Alaska reacts to her, since Sharon was one of Phi Phi's primary targets…
Adore Delano (runner-up, Season 6)
Adore is a f***ing Libra! Like Tatianna, folks were pretty surprised that Adore got as far as she did, from a purely aesthetic standpoint. But the thing is, Adore is freaking talented. She can sing, she can act, her humor is whip-sharp, and she did bring it in a few of the fashion challenges. If nothing else, it will be great to see her reading the house down once more. And if Phi Phi gets out of line, Adore will be the one to put her back in her place.Party!
August 25 can't come soon enough! Here's hoping that they don't repeat the same format as the previous All-Stars edition, where the contestants competed in pairs and were eliminated in pairs as well. I want a FULL season of seeing all these talented queen shine on their OWN once more!
(Screenshots via YouTube)
- Katie Marzullo, YH Staff Editor